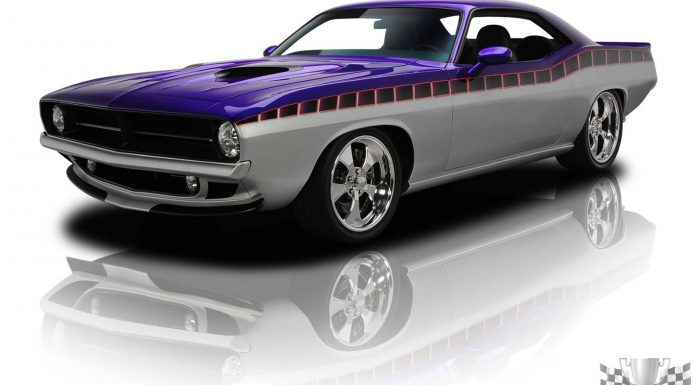 The Plymouth Cuda was one of the muscle cars of the generation, a hunk of American meat that we designed to go fast in a straight line and look spectacular whilst doing so! An original car from the 70's has had a modern 6.1 liter HEMI V8 that makes over 525 horsepower dropped into it and can now be yours for a snip under $170k!
The suspension is a cockpit-controlled air ride system and the car is complete with modern power steering. The body is all-steel body and features custom lighting, a custom grille and many hand-formed modifications that were all built specifically for the 2008 SEMA show.
There's a modern 5-speed manual transmission, Baer power four wheel disc brake system that are more than capable of stopping this huge car in a very short distance. The car looks fantastic and has been finished in a combination of PPG Silver Star and Vibrants Purformance Purple basecoat that's accented by airbrushed stripes.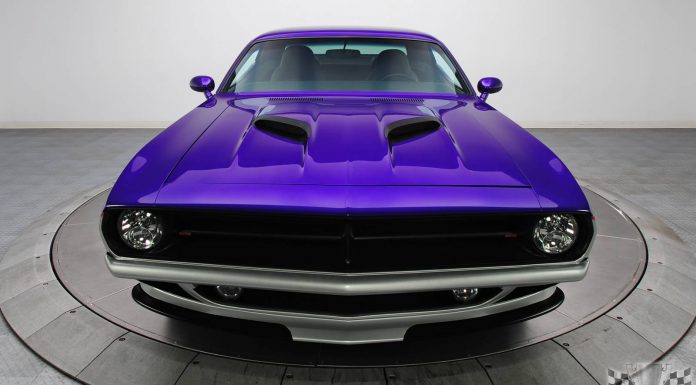 Adding to the overall style are 18 inch front, and 20 inch rear, Bonspeed Quasar wheels. We certainly would enjoy cursing around in this classic muscle that certainly would steal the show on the streets on Monaco or London!