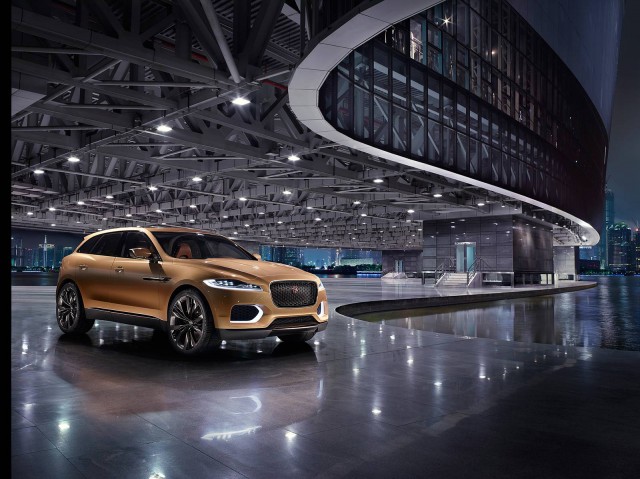 Jaguar has unveiled a special gold Jaguar C-X17 Sports Crossover Concept to the Chinese market via the ongoing Guangzhou Motor Show.
This revised Jaguar C-X17 Concept features a host of changes and upgrades to make it even more suitable for the Chines market. This is obviously despite the fact that the C-X17 has yet to be confirmed for production.
Obviously, the most dramatic change of this Jaguar C-X17 Concept over the previous bright blue and silver one's shown is the gold paint. Additional changes include the massive 23-inch dark platinum alloy wheels. The rest of the changes take place inside.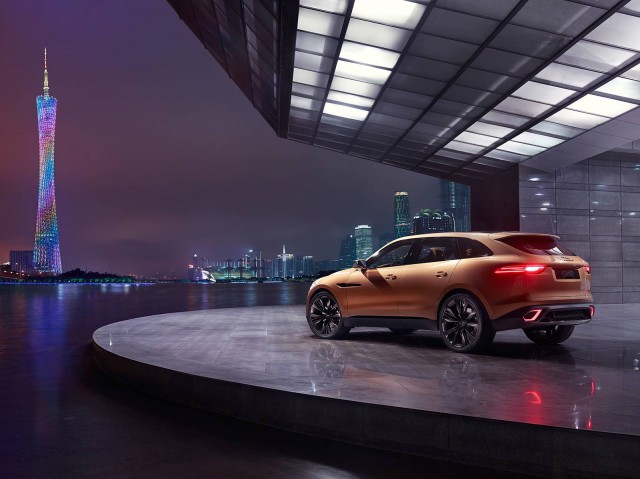 According to Jaguar itself, this C-X17 features "a luxurious, spacious and innovative cabin featuring bespoke, high quality interior finishes." Most significantly, this concept has been given three dramatic seats at the rear unlike the two rear seats in the original concepts. Additionally, the interior features tanned leather seats.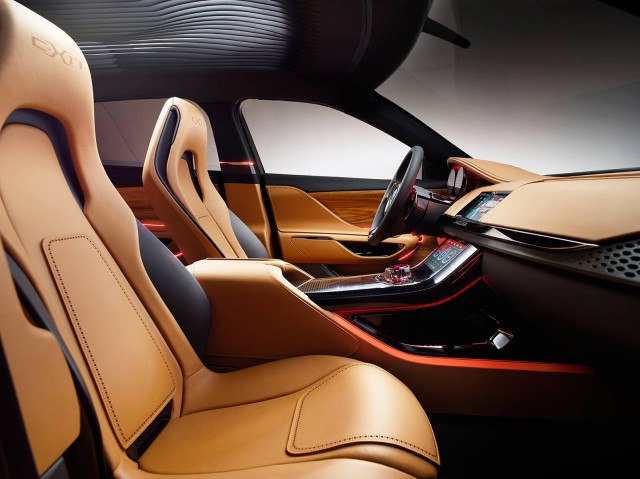 From the rear, the Jaguar C-X17 Sports Crossover Concept features taillights similar to the stunning Jaguar F-Type sports car albeit with much sharper and prominent angles. In addition to previewing the styling of the eventual productions-spec Jaguar SUV, the design also provides a more general look at the new range of smaller Jaguars. Included in that new range will be the smaller Jaguar XS sedan.
While the design of the Jaguar C-X17 Sports Crossover Concept is extremely impressive and sleek, the real action comes underneath the bodywork. Previewed on the new C-X17 is an all-new aluminium monocoque which is set to "underpin the entire innovative future of the Jaguar brand". Dubbed the IQ[AI] platform translating into "intelligent aluminium architecture", the monocoque is extremely scalable meaning it can be modified for various different Jaguar models in the coming years.