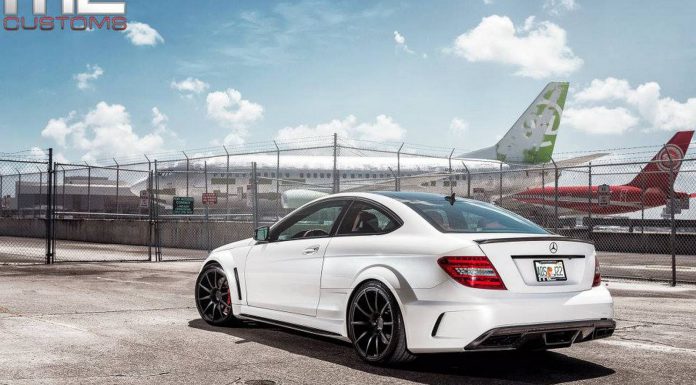 The Mercedes-Benz C63 Black Series is a stunning, insane bonkers creation for the special operation trick Black Series division at AMG. The standard C63's respectable 451bhp is dwarfed by the Blacks 517bhp and it is also 2 tenths of a second quicker to 100km/h.
It is not just the pace improvement that makes this car a whole lot more desirable. This car is a boisterous, bravado brimming, testosterone fuelled animal and it looks menacing and we love it!
The pumped look of the car is not enough for some and as a result we have seen cars such as the Black Series that was worked on by Mode Carbon. Now MC Customs have had a go with tinkering with this white Black and the results are subtle yet stunning.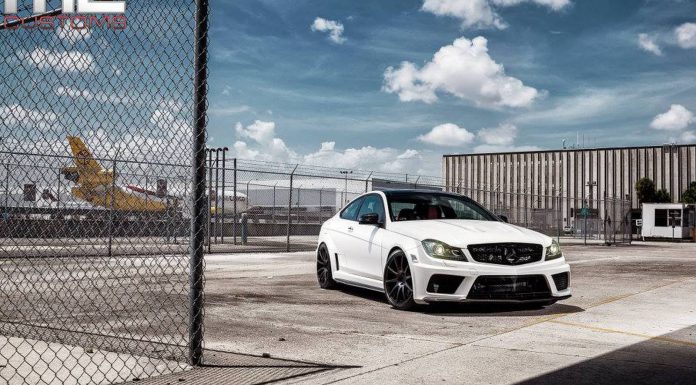 At the rear theres a revised diffuser that has been delicately crafted. The biggest change however are the intricate Rennen forged wheels that look fantastic against the clean white body of this aggressive beast!