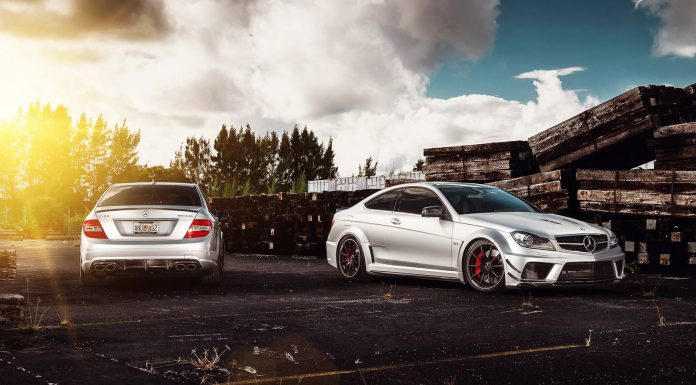 Mode Carbon are a well known team of, as the name suggests, carbon fiber experts that produces parts for Mercedes-Benz and BMW cars. The subtle yet stylish parts and a very sporting touch to the cars. Here we have two AMG's that Mode Carbon have worked their carbon magic on, and the small changes make a bug difference to the brutal 6.2 liter cars.
First up we have the stealthy C63 Sedan, a car that looks like a normal diesel C-Class to the untrained eye, which has been outfitted with Mode Carbons aggressive DTM Diffuser adding to the already muscular C63 Body Lines. For a little contrast the team fitted carbon mirror housings based on the shape of the standard mirrors.
Next up is a car that possess aggression like no other and an engine tone to die for. The menacing C63 Black Series built by Superior Auto Design, which has been outfitted with a handful of Carbon Fiber Solutions. Starting at the nose Mode Carbon added two pairs of carbon Canards which feel very at home on a non-track equipped Black Series. Moving along the bulging front fender lines they have added a set of Mirrors Housings that give the profile of this car just the right balancing contrast. Lastly the team added a Signature Bootlid Spoiler that completes the rear end of this car.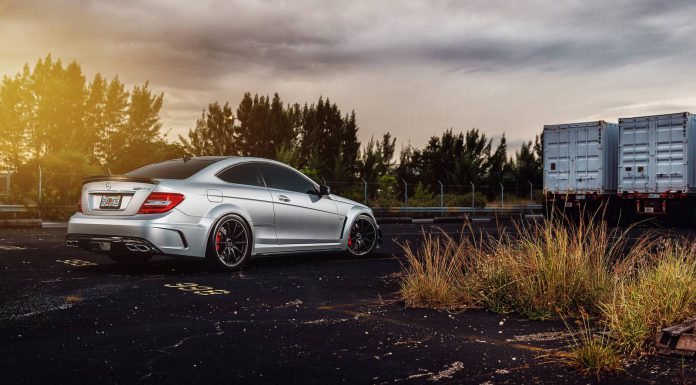 A few carbon parts that work well amazingly against the superb silver finish on these two amazing Iridium Silver AMG Mercs.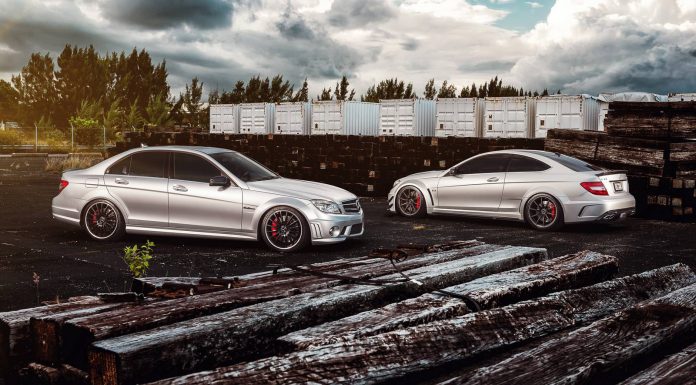 Photography by: William Stern