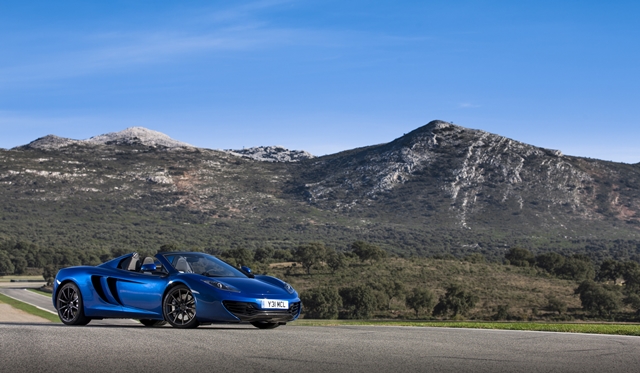 As part of the continued celebrations for the 50th anniversary of McLaren, the latest addition to the global retail portfolio confirmed by McLaren Automotive will see the brand return to New Zealand – the birthplace of Bruce McLaren.
As a fitting tribute to the company's founder in its 50th year, the opening of McLaren Auckland in Grey Lynn will mark the 50th location for the brand. The new site will be operated by New Zealand's leading automotive specialists, the Giltrap Group which has been closely linked with the McLaren brand over the years.
Commenting on the appointment of the Giltrap Group as official partner of McLaren Automotive in Auckland, Sir Colin Giltrap explained:
"It is a great privilege for me to be involved in the continuation of the McLaren story here in New Zealand. Bruce McLaren was someone I knew and, throughout the 90s, the Giltrap Group was instrumental in the importation of two McLaren F1 road cars to New Zealand. Bruce McLaren was the quintessential New Zealand pioneer with a vision of combining sportsmanship with solid engineering practice and cutting-edge technical expertise. It is a real honour for the Giltrap name to bring the range of groundbreaking cars bearing the McLaren name back to the founder's home country."
Mike Flewitt, Chief Executive Officer of McLaren Automotive, added:
"At McLaren Automotive, we are very proud of the company's 50 year heritage, and the unrivalled success that has been achieved during this time. I am honoured to open our 50th global retailer in the 50th year of the brand, back where it all began with Bruce."
First deliveries from McLaren Auckland are anticipated to commence in December 2013. The facility will offer the full range of high performance models from McLaren Automotive.