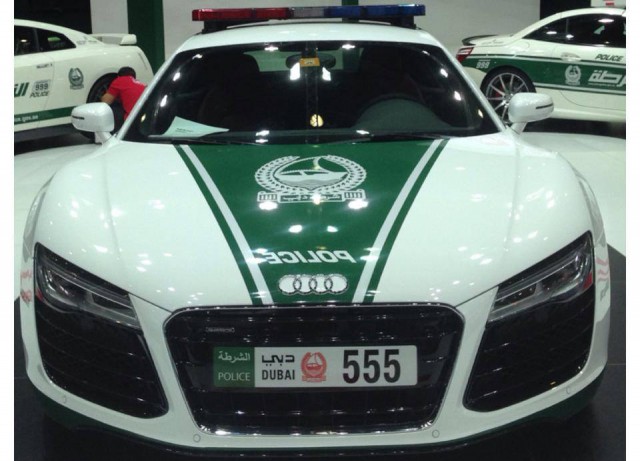 Following on from the recent release of the Brabus B63 S 700 Widestar Dubai Police Edition at the ongoing Dubai Motor Show 2013, the impressive Dubai police force has revealed a selection of other supercars to its ever increasing supercar fleet.
The Dubai Police force now also has a Mercedes-Benz SL 63 AMG, Nissan GT-R and a 2014 Audi R8 all of which feature the force's traditional white and dark green livery. While these sports cars/supercars alone would be more than enough to make any other police force around the world jealous, they're just a few of the performance cars the force has added to its fleet this year.
Most recently, the Dubai Police added a BMW M6 Gran Coupe and a Ford Mustang. Earlier this year, they also managed to get their hands on an Lamborghini Aventador, Ferrari FF, Mercedes-Benz SLS AMG GT and Bentley Continental GT.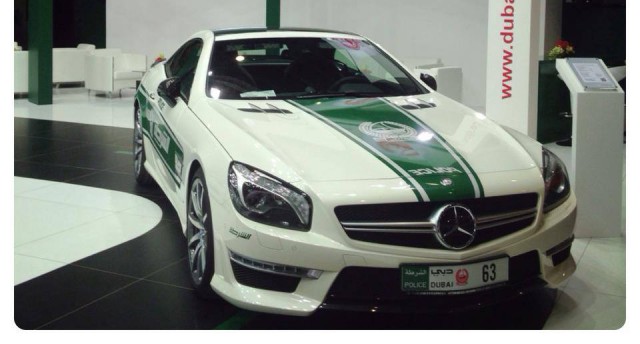 Making the Aston Martin One-77 the police force has all the more unique is that it's one of just the seven making up the Q-Series One-77 which sees a selection of new interior and exterior features. As a result, buyers paid more for these Aston Martin One-77's than any other. Powering the Aston Martin One-77 Q-Series is the same 750hp 7.3-liter V12 engine of the standard car.