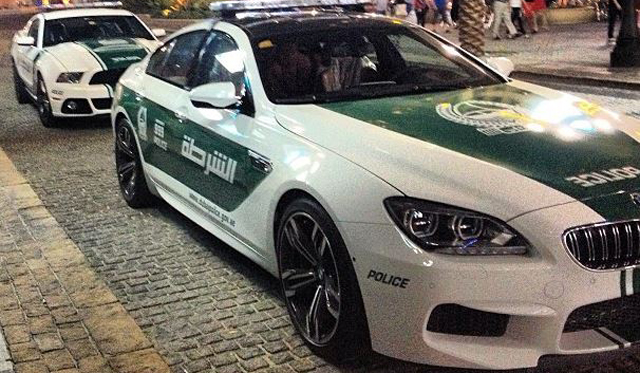 After recently adding an Aston Martin One-77, Mercedes-Benz SLS AMG, Bentley Continental GT and Lamborghini Aventador to its ever expanding police fleet, the Dubai Police has recently added a Ford Mustang and 2013 BMW M6 Gran Coupe to its line-up.
While these two high-performance cars obviously aren't as quick as some of the other's in the Dubai Police's line-up, there'd definitely be enough to make any other police force around the world extremely jealous! The following image was first posted on Zero 2 Turbo and shows the real deal rather than the photoshopped Dubai Police Bugatti Veyron which was recently circulating over the net.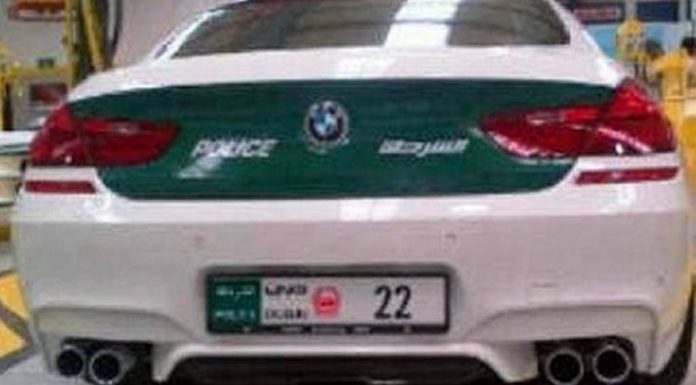 While the Dubai Police force's line-up is continually growing and getting more and more impressive, it's worth noting that the Dubai Police also recently picked up a 17hp all-electric Renault Twizy with a top speed of just 50mph! It's currently unclear what exact Ford Mustang model the Dubai Police force has just picked up, but the 2013 BMW M6 Gran Coupe should be enough to scare any prospective law breakers.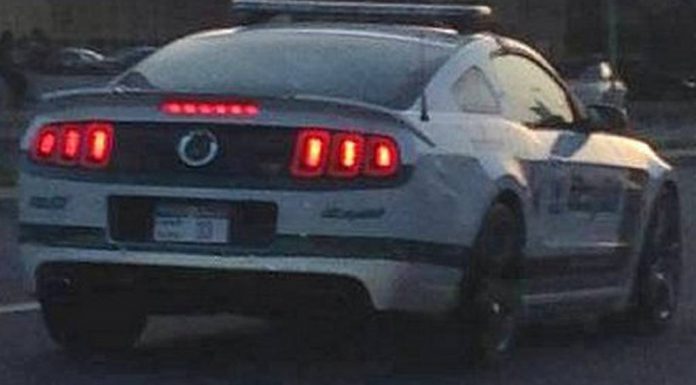 After all, the 2013 BMW M6 Gran Coupe is powered by a 4.4-liter twin-turbo V8 engine producing an insane 560hp and 500 lb-ft of torque. All that power is then sent directly to the rear wheels via either dual-clutch semi-automatic transmission or a no cost optional six-speed manual.