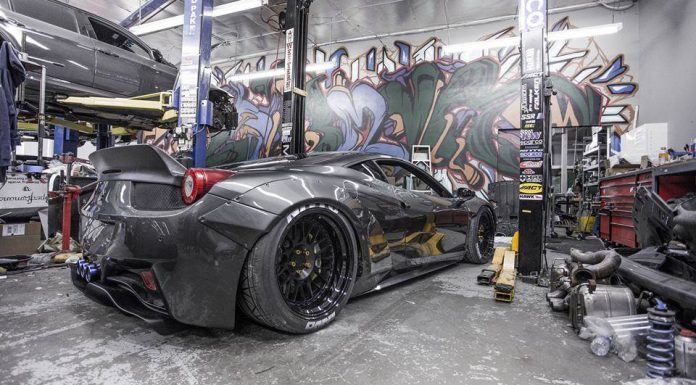 A while ago GTspirit announced that Japanese tuners Liberty Walk Performance were planning to modify the superb Ferrari 458. The renderings they produced looked incredible with massive swollen arches and a very aggressive stance. We also love the three protruding Armytrix titanium-exhaust pipes that have been fitted!
The car is planned to be officially unveiled at this years SEMA show along with the equally mad LB Performance Nissan GT-R.
The car looks spectacular, the one thing that stands out is the over-sized and extremely angled rear wing and the remarkable wide body arches. We think it look very very aggressive and cant wait to hear of other changes that the Japanese tuners have done with the car.
What do you think of the Widebody 458, have the tuners corrupted the delicate beauty of the standard or have they given the car some well-needed aggression?