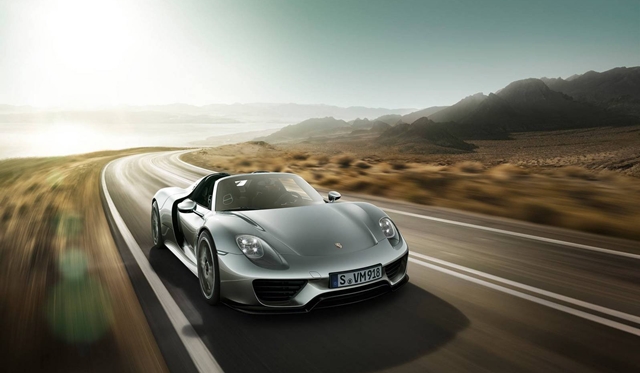 The brand-new innovative hypercar from Porsche, the 918 Spyder, is responsible for driving around the legendary Nurburgring Nordschleife in less than 7 minutes.Thereby it has been confirmed as the world's fastest globally road homologated car to the lap the Nurburgring. This honour makes the Porsche 918 Spyder a truly remarkable car.
As you'd expect, the Chinese market has a huge amount of potential customers. The German hypercar will be launched there in early 2014. After the official announcement of the prices for China we can say that, even for China, the 918 Spyder is remarkably expensive.
The base model without any extras will cost the equivalent of $2,190,000 U.S. dollars. If wealthy customers are prepared to produce an extra $200,000, they will receive the Weissach Package. The difference between the prices in China and the prices in the United States amounts to well over $1 million more expensive for each which makes it more than 100% more expensive in China than the U.S. However, considering China's insane taxes, this isn't all that surprising.