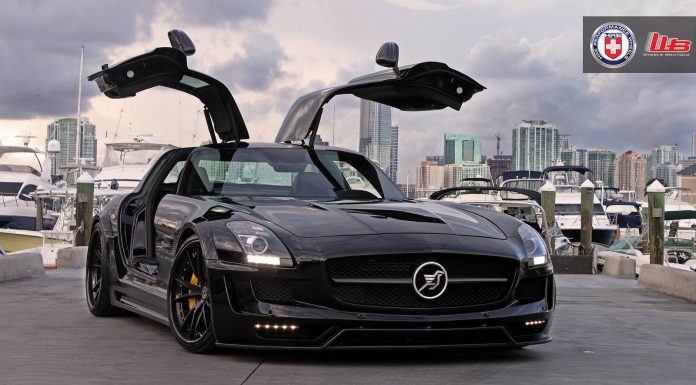 Earlier this year, we had the amazing opportunity to take a Hamann Hawk SLS AMG Roadster through Monaco and on some stunning mountain passes during Top Marques Monaco 2013.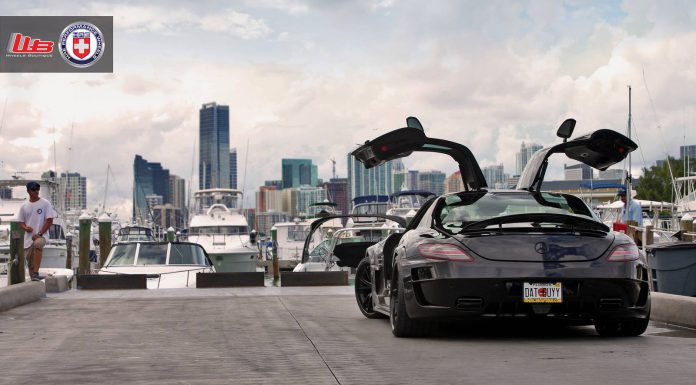 As the Hamann Hawk upgrade consists of a complete bodykit transformation, it would simply be sacrilegious to leave the stock Mercedes-Benz SLS AMG wheels on the car. Bring in American custom wheel industry leaders HRE Wheels.
As the following gallery shows, this Hamann Hawk SLS AMG coupe is rolling on a set of beautiful black HRE S104 wheels which perfectly complement the black exterior of the Hawk. Not only do these wheels add a new level aggression to the Hamann Hawk, they also provide a quite significant weight saving benefit.