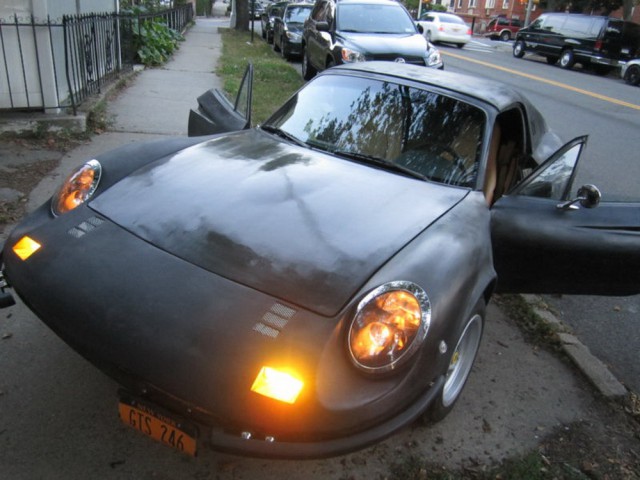 In recent times we've seen a seemingly endless array of supercar replicas. Some are fairly accurate like this fake Lamborghini Sesto Elemento, while others such as this Aventador replica, are so far from the original that it's just embarrassing. The following Ferrari 246 Dino GTS replica falls into the latter category.
Based on a 1993 Mazda Miata MX-5, this Ferrari 246 Dino GTS replica promises to combine the driver-focused nature of the MX-5 with the classic Italian styling of the Ferrari. Unfortunately for the seller, their replica is rife with inaccuracies.
Most significantly, the Ferrari 246 Dino GTS was never offered as a full convertible. Sure you could remove the roof panel just like a Koenigsegg or the Corvette C7, but it wasn't available with a complete drop-top. While that point somewhat tarnishes how view of this replica, there's bound to be people out there that believe this fact makes this car all the more unique.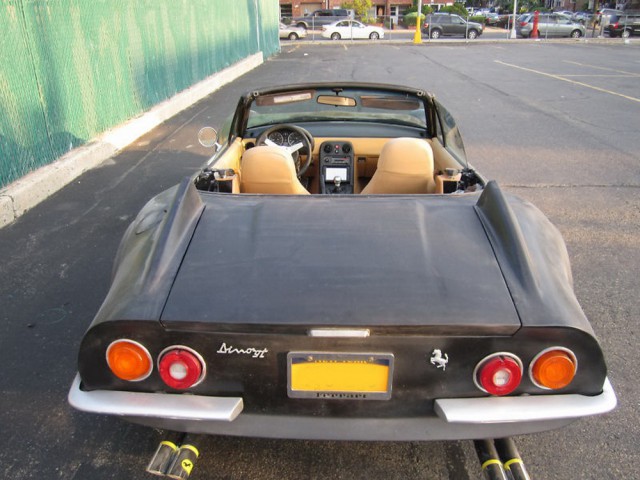 It's hard to say if anyone will cough up the Buy It Now price of $29,000 as the car has already been relisted at least once with no bidders.
[Via eBay Motors]