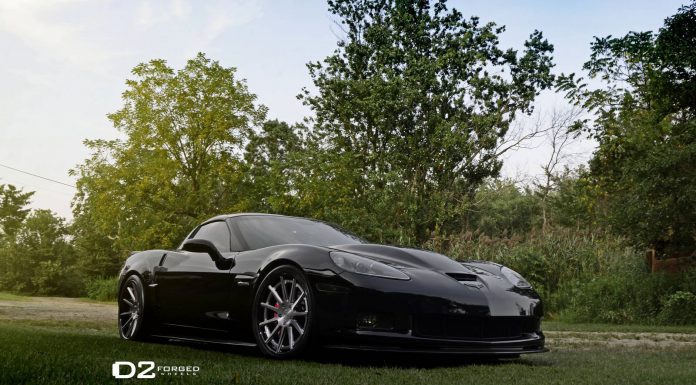 While we eargerly await the upcoming release of the 2015 Chevrolet Corvette Stingray Z07, the previous-generation Corvette Z06 is without doubt the most well-rounded Corvette produced in recent decades. While it may not have the brute power of the 630hp+ Corvette ZR1, the Z06 provides Italian supercar rivalling performance despite its lower horsepower figure of 500hp and it's bargain basement price.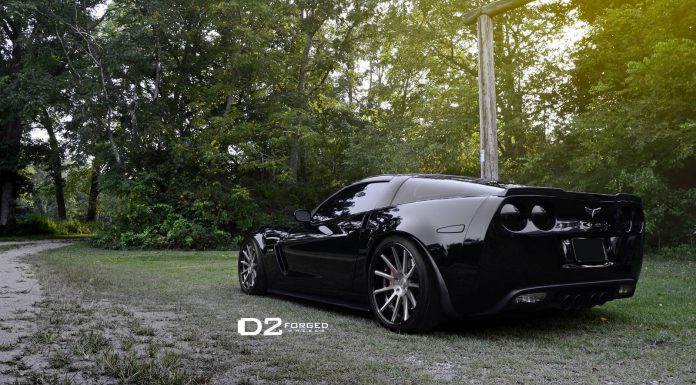 While such performance is extremely impressive, the following Chevrolet Corvette Z06 has been upgraded to now deliver a potent 700hp and with those performance upgrades taking place under the hood, we're left in the dark as to how the new engine bay looks. Thankfully however, this Z06 also received a stunning set o D2Forged Wheels which are showcased nicely in this gallery!
These particular D2Forged Wheels are the CV11 model and measure 19×10 at the front with a shallow concave and 20×12.5 at the rear with a deep concave. They then feature a tinted brushed center with a gloss black lip and inner barrel.