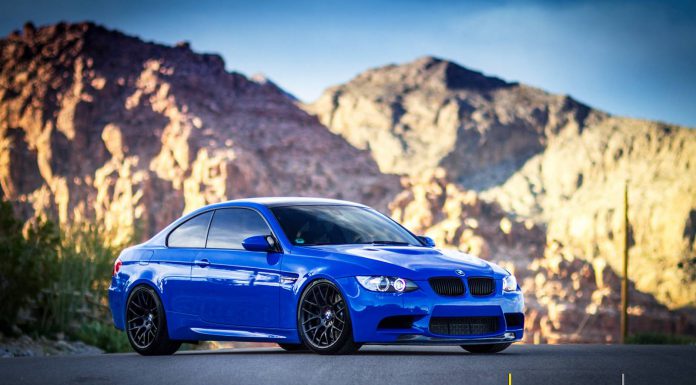 Mode Carbon are on a roll when it comes to tuning E92 BMW M3's. We recently reported on their stunning Frozen Grey car fitted with their Variant ll GTS Lip and a Performance Spoiler. The tuners have been at it again and have fitted more beautifully crafted aero parts, this time to a Santorini Blue M3.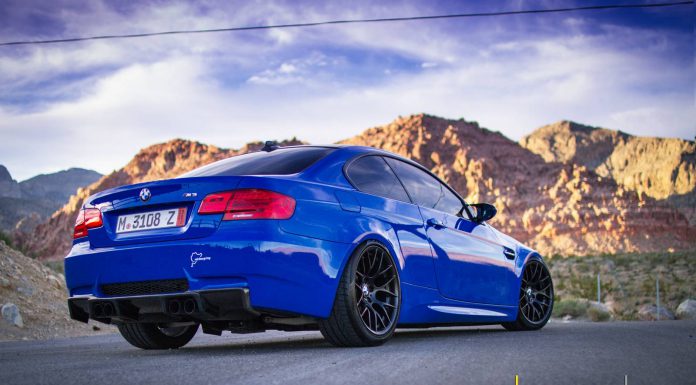 Equipped with Mode Carbon Variant 1 GTS Lip and LM Series Diffuser, of course in carbon fiber, the deep blue of the cars body looks great against the added black parts that match the intricate CSL style wheels that have also been coated black. The Mode Carbon is a thing of beauty and is a part that must be seen in person to really appreciate.
The addition of these parts combined with the cars lowered suspension and memorizing Santorini Blue paint finish certainly make this M3 look spectacular but not overly loud or obvious. But if that is your style then Mode Carbon have a car for you! The jaw-dropping Bloody Mary project car! The era of the M3 Coupe will soon be over and we cannot wait to see the finished 2015 M4 Coupe. We are sure that Mode Carbon will have something special for the M3's replacement!