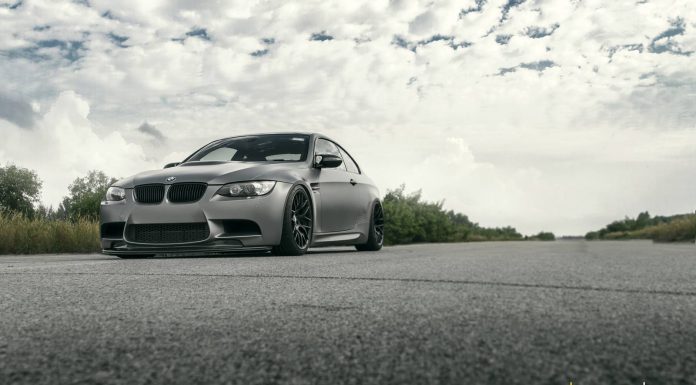 The E92 M3 was a flawed gem. It was slightly overweight and did not feature the trademark BMW straight 6, instead it packed a V8 punch. But that certainly did not stop it being loved as much as previous M3's! It certainly looked the part, a superbly pretty car by any measure and it was a brilliant drivers car, a very well rounded package. The specs of the next 4-series M Coupe, the M4, were just released and the M3 Coupe will be no more. We found a fitting tribute for the car in the form of an amazing video.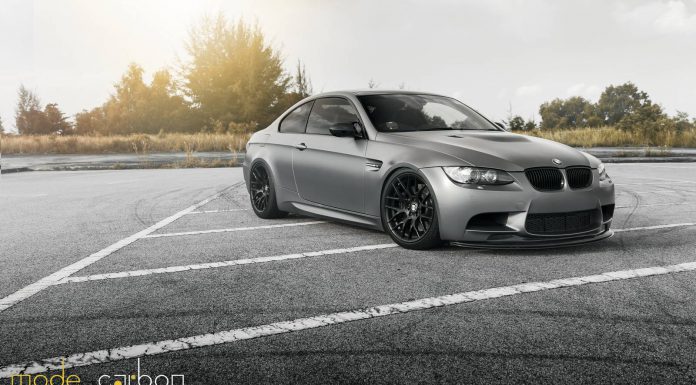 Before it goes and will be left in the history book we have another jaw-dropping example to share with you. Mode Carbon took a very nice Frozen Grey M3 and fitted it with a subtle yet effective Variant ll GTS Lip and a Performance Spoiler. These modifications are beautifully crafted and combined with the lowered stance of the car, look brilliant resulting in one of the most sublime packages we've seen on an M3.
This in not the first M3 that Mode Carbon have worked on. A Frozen Black car was also tinkered with and again the results looked naturally perfect on the car. Find these changes to subtle and want something a little louder? Mode Carbon have an answer for that to in the form of their Bloody Mary project car!