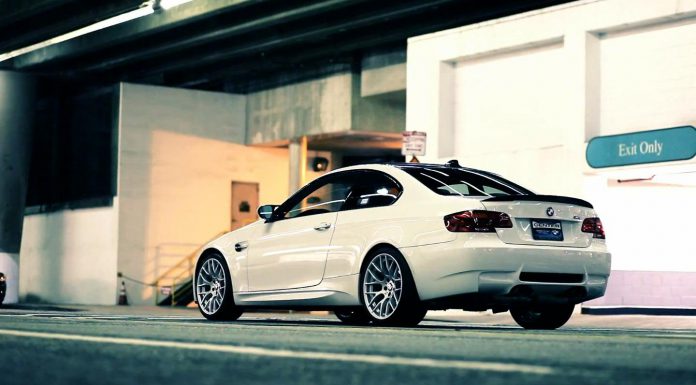 The BMW M3 Coupe is no more and will soon be replaced by the stunning M4 Coupe that was shown in concept form at Monterey this year. The M3 was born in 1985 and ceased production this year. The iconic M3 badge will remain in the BMW line up but never on the coupe, instead it will adorn the Saloon car.
The latest iteration, the E92 4th generation, of the legendary M3 premiered in 2007 and featured a 414bhp V8 that, as the video below will highlight, sounded absolutely fantastic! The power plant linked the the traditional rear wheel drive BMW layout would catapult the M3 Coupe to 60mph in a brisk 3.9 seconds (tested by Car and Driver magazine) and it was roumoured that when the 155 limiter was removed that the E92 would come close to the 200mph mark but this was never proven.
[youtube]http://www.youtube.com/watch?v=04GjuYwMDY4[/youtube]
Enjoy the video above as the pretty M3 will soon be consigned to the history books.
Genuine Photography filmed this hair raising clip you see below in LA, California and we thought it was a great way to play the fantastic V8 M3 out.