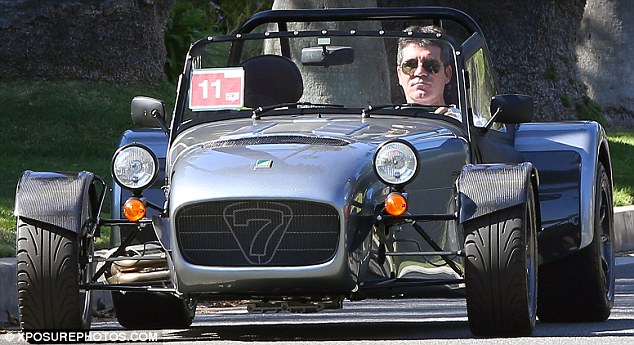 He is usually seen cruising around Beverly Hills in his massive, luxurious Bentley Azure convertible or his black Bugatti Veyron, but Simon Cowells latest drive seems a lot more humble.
The X Factor supremo was spotted driving an ultra-lightweight Caterham 7 CSR. The Pop Idol creator has also owned a number of Rolls-Royces, Bentleys, Ferraris and an Aston Martin. The soon to be father's latest acquisition certainly won't struggle to keep up with the other cars in his fleet. The 7 CSR will hit 100km/h in a stunning 3.2 seconds and will provide and extraordinary race car for the road experience all the way up to a limited 250km/h. Not quite enough to keep up with the Veyron but considering the 7 CSR costs just £35,000, it certainly provides a lot of performance for its price.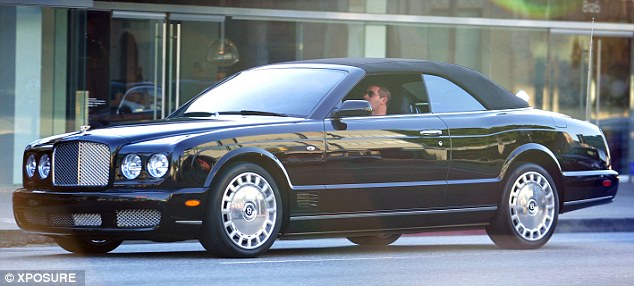 The British marque recently revealed its AeroSeven Concept, a car that will go into battle with the likes of the KTM X-BOW and other track day special such a the VUHL 05. Caterham has been a British institution for the past 40 years making track-day cars that prove to be some of the best in the market niche but Tony Fernandes confirmed that whilst the brand will include mainstream crossovers and small cars, the intention is to also extend its 'sporting heartbeat' with a range of accessible sportscars for the lifestyle buyer to the thrill-seeker!