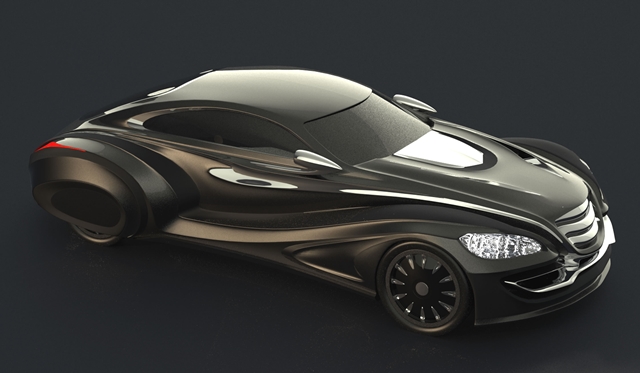 After revealing their their latest creation, the unique luxury car and super yacht "Xhibit G" in February 2013, Swedish design studio Gray Design has created a new concept which will debut at one of the biggest car shows in Sweden, the Westcoast Motorshow.
Their brand new concept design study "Nouvair "is based on the art-nouveau movement, and "is infused with the spirit of this graceful design language," drawing inspiration from the flowing curves that Alphonse Mucha – one of the earliest practitioners of art nouveau – made famous.
Gray Design's tagline is "redefining tradition," which can be seen at its website featuring more similar designed cars, motorcycles and yachts. Tell us about your opinion according to the "Nouvair" design and almost established cars and supercars which remind you of this unique design.