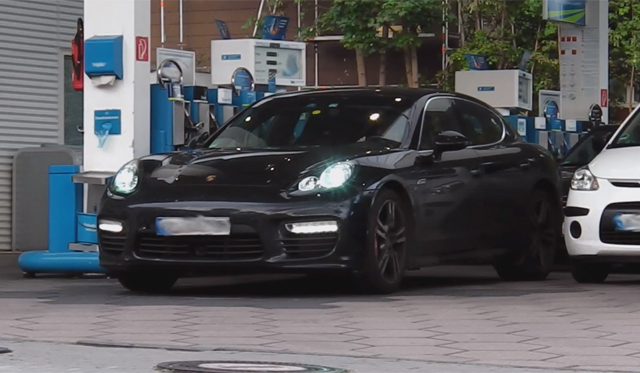 It's no secret that Porsche is currently developing a small version of the Porsche Panamera believed to be dubbed the Porsche Pajun. While details about the car are limited at this stage, a very secretive prototype could have recently been spotted.
[youtube]http://www.youtube.com/watch?v=Wlp_fHohg54#t=56[/youtube]
Filmed in black at a gas station and joined by a black 2014 Porsche 911 Turbo, the car features a prominent roll cage in the back and the person behind the clip says that a selection of other testing/racing equipment was inside the cabin.
Porsche Panamera Sport Turismo Concept

It's hard to judge just what Porsche has up its sleeve from the following video but there are a few options. It could be an early prototype for the Porsche Pajun featuring new mechanicals and a standard Panamera body, a one-off Panamera outfitted with a roll cage by a customer and racing enthusiast or possibly a prototype for the next-gen Panamera.
Leave us your thoughts below!