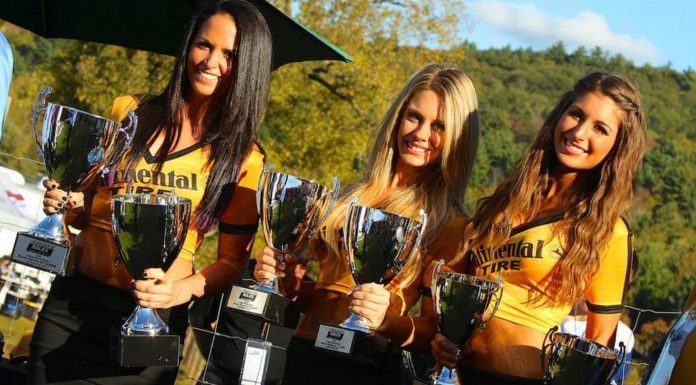 The 2013 season of the Grand-AM Road Racing came to an end yesterday at Lime Rock Park where championship titles were awarded to different winners. This included those from the Rolex Series and Continental Tire Sports Car Championship. As this was the final weekend for one of the world's most prestigious racing series' in the world, top contenders were not leaving any chance of winning.
In the Rolex Sports Car Series it was Max Angelelli and Jordan Taylor who finished first and went ahead to scoop the championship title. Their result backed up the one at the Kansas Speedway when Taylor held off Scott Pruett throughout the final half-hour to win the race in the No. 10 Velocity Worldwide Corvette DP. They later extended their points by winning again at Mazda Raceway killing Pruett's hope of winning the title.
Pruett finished third yesterday behind Gustavo Yacaman in the DP class but his points were still enough to place him and and Memo Rojas second in the Chip Ganassi Racing with Felix Sebates' No. 01 Telcel/TELMEX BMW/Riley. They finished the season 14 points ahead of GAINSCO/Bob Stallings Racing's Jon Fogarty and Alex Gurney, drivers of the No. 99 GAINSCO Auto Insurance Corvette DP.
Pruett could not hide his emotion, "This is bittersweet, GRAND-AM's been home for us for the last 10 years, and you hate to see it end – even though there's a new beginning ahead. I enjoyed the last 10 years and everything we've achieved. At least no one can break our records."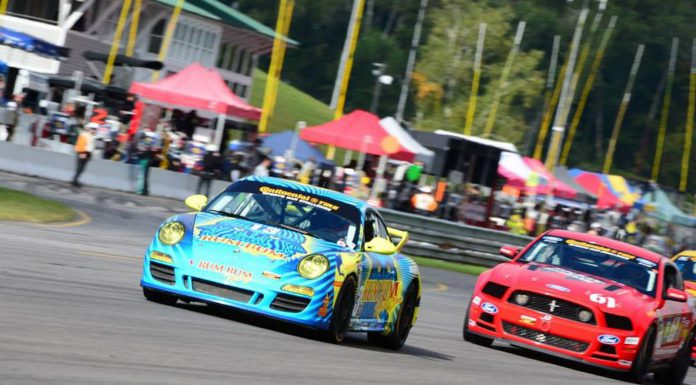 Meanwhile, Alessandro Balzan and Scuderia Corsa won the GRAND-AM Rolex Sports Car Series Grand Touring (GT) championship. This was their first and only win. Remember Grand-Am will be no more as they will merge with ALMS to what will be known as the Tudor United SportsCar Championship beginning with the Rolex 24 At Daytona in January 2014.
Balzan spoke excitedly. "This is crazy for me, to get the championship in the first year for Scuderia Corsa, and in the last year of the Rolex Series, is really magical. It was a wild race, but the car was so good and our strategy was good. But believe me, I never relaxed out there today. It was so hot, and so hard."
In the Continental Tire Sports Car Championship, Billy Johnson was lucky to pass Matt Bell in Turn 3 on the final lap thus winning the championship title in the GS class. He was driving the No. 61 Roush Performance Ford Mustang Boss 302R.