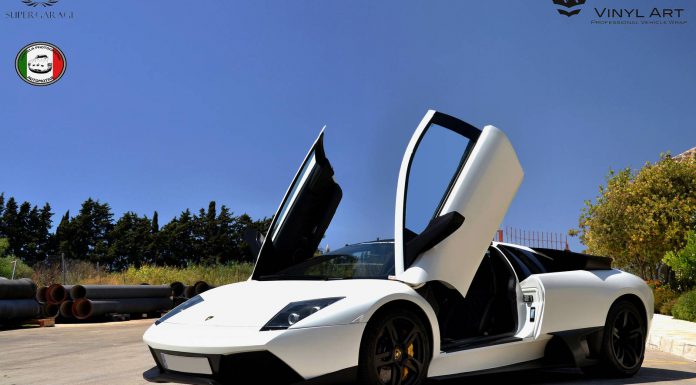 The Lamborghini LP 640 was revealed at the Geneva Motor Show in 2006 and it made quite an impression. The car had a much edgier look than the standard, and at the time ageing, Murcielago thanks to its revised body panels including, front and rear aprons, side skirts and large single exhaust that was big enough to loose your dog in. It was not only the looks that were upgraded either. Engine displacement was increased to 6.5liters and power jumped from 572bhp to an astonishing 631bhp. As a result the 0-60mph time fell from 3.3 to 3.0 seconds, a quick time even by today's standards.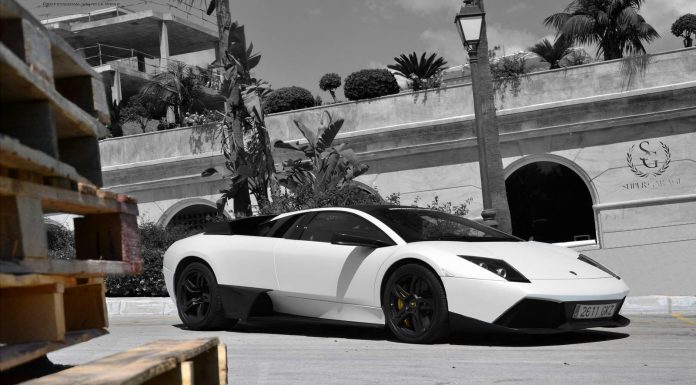 The photos you see in the gallery are taken a Spain, and we don't need to remind you of the number of stunning supercars that can be found there! Here is an example of an LP 640 that was recently wrapped. The car was originally yellow and now is, the much more fashionable, Satin Pearl White which looks great against the contrasting black wheels, body parts and interior of this gorgeous Lamborghini. The gallery shows the transformation of the car.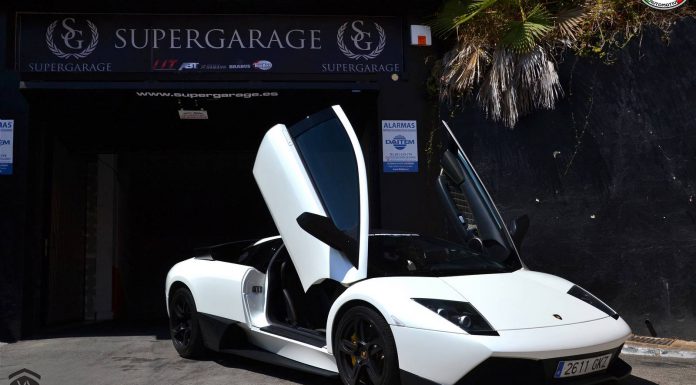 The wrap has been done by VinylArt Car Wrapping and the pictures by Cayuela Photography.