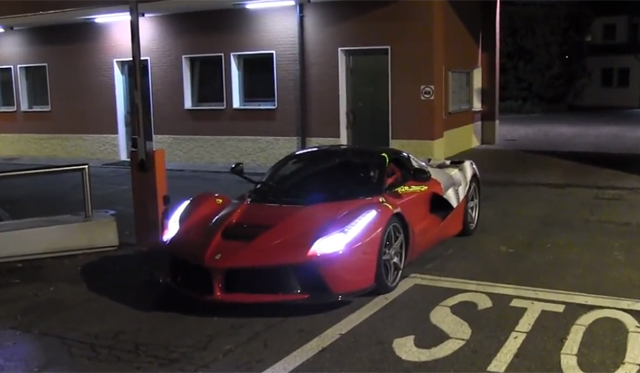 We recently brought you a video from cvdzijden showcasing the 2014 Ferrari LaFerrari testing hard at the Fiorano test track, and now a new video from cvdzijden has been released showcasing midnight testing of the latest Ferrari hypercar.
[youtube]http://www.youtube.com/watch?v=W4qpGgHIz64#t=159[/youtube]
The following video showcases the LED headlights of the LaFerrari for the very first time which project an extremely white/blue light. While those headlights are impressive, they're nothing compared to hearing the LaFerrari driving down the abandoned Maranello streets inevitably waking many in the nearby streets!