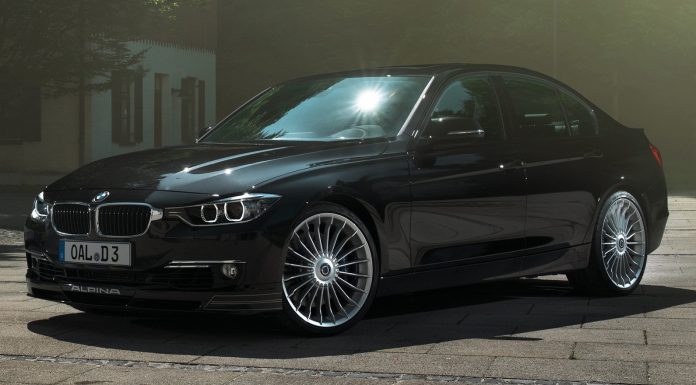 Alpina has just previewed the upcoming 2014 Alpina D3 Bi-Turbo set to debut at the IAA Frankfurt Motor Show 2013. As you may recall, a prototype was recently spotted undergoing testing at the Nurburgring.
Powering the 2014 Alpina D3 Bi-Turbo is a twin-turbocharged 3.0-liter straight-six diesel engine currently used by Alpina in the D5 and XD3. Consequently, the new Alpina D3 Bi-Turbo produces a total of 345hp and 516lb-ft of torque. That makes for a swift 0-100km/h sprint in just 46 seconds and a claimed top speed of 173mph.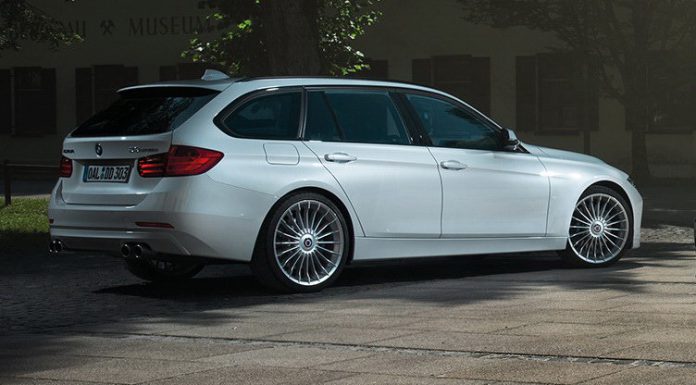 Despite those impressive performance figures, the 2014 Alpina D3 Bi-Turbo promises to have a combined fuel economy reading of 53.3mpg!
As the two images here show, the 2014 Alpina D3 Bi-Turbo will be available in both Touring and Sedan bodystyles. Both rear-wheel drive and right-hand drive will be standard with all left-hand drive markets receiving the far less tail-happy all-wheel drive system. Completing the performance upgrades is an optional limited-slip differential.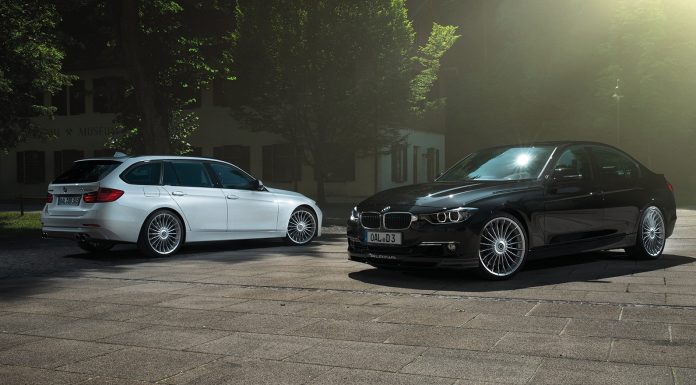 As with all Alpinas, the D3 Bi-Turbo comes with some subtle styling changes to help separate it from the standard BMW 3-Series. The visual changes include an all-new bodykit as well as some very impressive 20-spoke wheels!
Be sure to keep checking back to GTspirit over the coming week for more IAA 2013 news!