Galpin Auto Sports has just released a selection of teaser images of their brand new GTR-1 supercar ahead of its unveiling at The Quail: A Motorsports Gathering tomorrow during the Pebble Beach Concours d'Elegance 2013 as part of Monterey Car Week 2013.
A few weeks ago, we brought you the news that the Galpin Auto Sports GTR-1 was set for an unveiling during Monterey Car Week 2013 and only had seen two renders of the Galpin Auto Sports GTR-1. However, those renderings did reveal the overall design of the Ford GT based supercar and these teasers highlight some of the finer details of the car.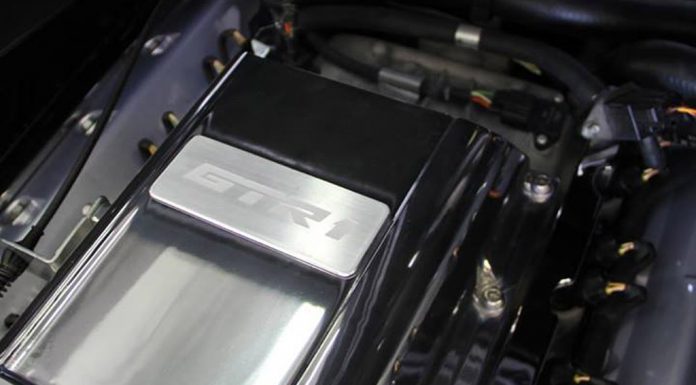 While Galpin Auto Sports may be best known as a tuning company, the Galpin Auto Sports GTR-1 is largely a complete in-house creation similar to Hennessey with their Hennessey Venom GT.
Unlike the Venom GT which is based on the Lotus Elise, the Galpin Auto Sports GTR-1 is based on the Ford GT and features completely unique bodywork as well as a highly-modified version of the Ford GT's 5.4-liter V8 engine. The standard Ford GT is of course supercharged, but Galpin Auto Sports will scrap that in favour of a twin-turbocharger system which should help the powertrain develop an insane 1,024hp and 739lb-ft of torque. As a result, Galpin Auto Sports claims its GTR-1 should hit a top speed in excess of 225mph.
The unique bodywork of the Galpin Auto Sports GTR-1 has actually been designed and produced by Metalcrafters and the car measures 5 inches wider than the already wide Ford GT! The Galpin Auto Sports GTR-1 then rides on 20-inch forged alloy wheels wrapped in Pirelli P-Zero rubber.