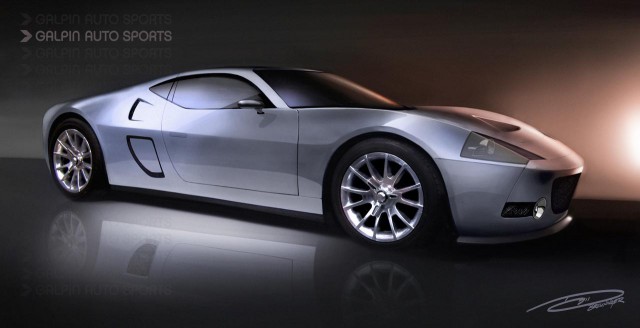 The much talked about Galpin Auto Sports GTR-1 finally has a debut date, with the company to reveal the car to the public at the upcoming Pebble Beach Concours d'Elegance 2013 next month. While Galpin Auto Sports may be best known as a tuning company, the Galpin Auto Sports GTR-1 is largely a complete in-house creation similar to Hennessey with their Hennessey Venom GT.
Unlike the Venom GT which is based on the Lotus Elise, the Galpin Auto Sports GTR-1 is based on the Ford GT and features completely unique bodywork as well as a highly-modified version of the Ford GT's 5.4-liter V8 engine. The standard Ford GT is of course supercharged, but Galpin Auto Sports will scrap that in favour of a twin-turbocharger system which should help the powertrain develop an insane 1,024hp and 739lb-ft of torque. As a result, Galpin Auto Sports claims its GTR-1 should hit a top speed in excess of 225mph.
The unique bodywork of the Galpin Auto Sports GTR-1 has actually been designed and produced by Metalcrafters and the car measures 5 inches wider than the already wide Ford GT! The Galpin Auto Sports GTR-1 then rides on 20-inch forged alloy wheels wrapped in Pirelli P-Zero rubber.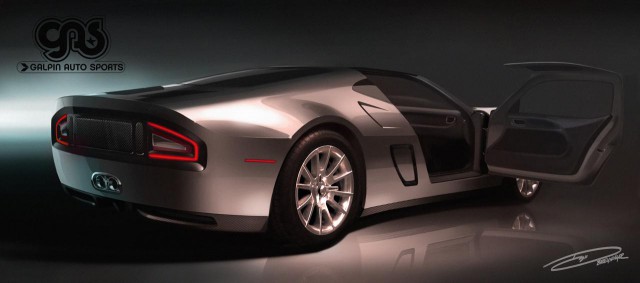 From a braking standpoint, the Galpin Auto Sports GTR-1 features six-piston calipers clamping down on carbon ceramic rotors. Customers will be able to choose from a carbon fiber or aluminium body.
Further details will be released along with the car's debut in August but production will be extremely limited.