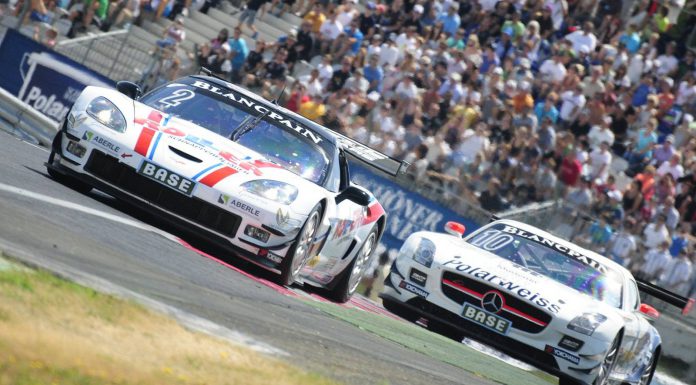 The fifth round of the ADAC GT Masters went down at the Red Bull Ring in Austria this weekend with more than 10,000 spectators attending the race event. It was Diego Alessi and Daniel Keilwitz of Callway Competition with the Corvette Z06.R GT3 who took the major win home. Second on the podium was Maximilian Buhk and Maximilian Götz of Polarweiss Racing with the Mercedes-Benz SLS AMG GT3 while third came Frank Kechele and Dominik Schwager of Lambda Performance with the Ford GT GT3.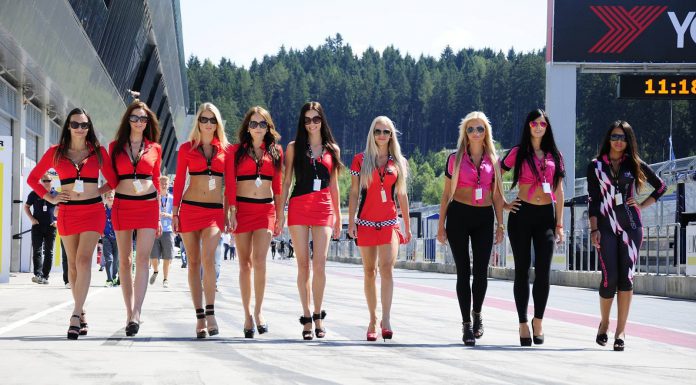 The Ford GT GT3 had started at pole position after qualifying first but the Corvette and the SLS AMG GT3 were too quick in the end. During Race one, the Ford GT GT3 had finished second behind the dominant Callaway Competition Corvette Z06 R GT3 and ahead of the Farnbacher Racing Porsche 911 GT3 R driven by Mario Farnbacher and Philipp Frommenwiler.
After that round, the standings place René Bourdeaux back at the top of the Gentlemen class in the ADAC GT Masters. Bourdeaux drove the Porsche 911 GT3 R of Herberth Motorsporthe. Toni Seiler in his Callaway Competition Corvette was race runner-up, while local favourite Gottfried Grasser (Grasser Racing) came third in a Lamborghini Gallardo FL2.
The other two podium places in the Gentleman class went to two Frenchmen Mike Parisy in a Corvette and Anthony Beltoise in a Porsche.
Drivers Quotes:
Diego Alessi (#2 Callaway Competition, Corvette Z06.R GT3), winner: "Today´s race was by no means easy for us, and the only reason we won was our excellent straight-line speed. We experienced real difficulty on some of the corners here, and if I´d made just the tiniest of errors, I´m sure that I wouldn´t have held on to the lead. The car was pretty consistent right through to the end, although I did have some problems with the ABS which made the braking a bit unpredictable. But we also had the same thing in yesterday´s race, so I was soon able to adjust. I´m so happy that I just don´t know what else to say."
Maximilian Buhk (#10 Polarweiss Racing, Mercedes-Benz SLS AMG), second: "Second place is great; our race went really well. I was faster than the Corvette, but I didn´t want to attack, because the gap to the next car was big enough. Our car was very good today; we made a few changes over night. All in all, this has been a successful weekend for us, as we´re now leading the championship standings."
René Bourdeaux (#8 Tonino powered by Herberth Motorsport, Porsche 911 GT3 R), winner of Gentlemen class: "I wasn´t aggressive enough in yesterday´s race, so today I attacked more. Alfred (Renauer) drove a brilliant first stint and managed to stay ahead of two Corvettes. All I had to do in the second half of the race was to defend the position. What a wonderful race and result!"