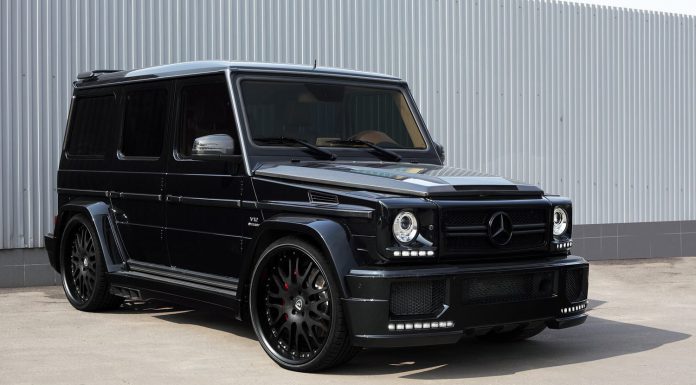 Russia is probably the biggest market for the Mercedes-Benz G-Class. Customers out there cannot get enough of it! TopCar's latest project, which focuses on the Mercedes-Benz G 65 AMG, is probably more focused towards the oligarchs and captains of industry rather than your standard 'Benz customer though! Fitted with a Hamann Spyridon bodykit, it looks extreme!
The Spyridon bodykit was initially released at the Geneva Motor Show 2013. This particular example looks far more subtle than the matte black example we saw back in March with its gold rims! The exterior features mirror housings and a bonnet, both of which are fabricated from the carbon fibre. The bonnet weighs in at just 6.5kg. The roof spoiler and the rear apron with integrated diffuser are responsible for the improved dynamics and the new side skirts include triple tailpipes and a sports exhaust system.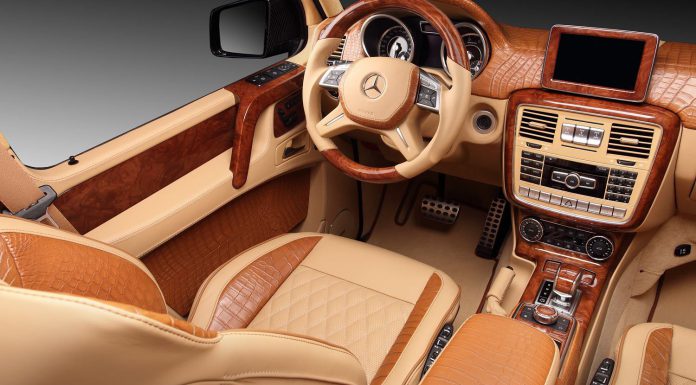 The interior of this particular car is completely down to TopCar with crocodile skin elements and quilted leather. As you can see from the photos, the exterior is more subtle than the interior!