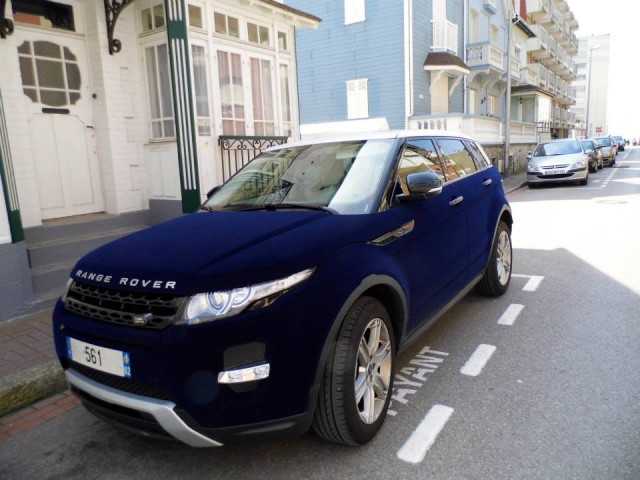 A Ferrari 599 GTB wrapped in black velvet has been spotted cruising through London quite a lot recently and now another velvet wrapped car has appeared this time taking the shape of the sleek Range Rover Evoque.
As the following images by Cars Infinity miles show, this particular Range Rover Evoque is wearing a unique dark blue velvet wrapped exterior and was spotted parked somewhere in France.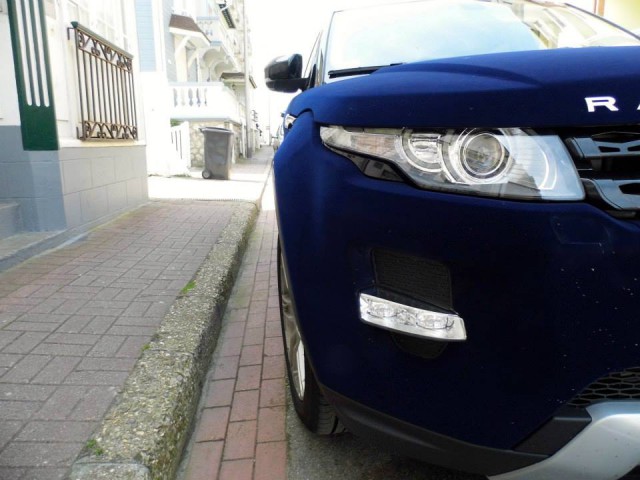 Let us know what you think about this emerging trend below!