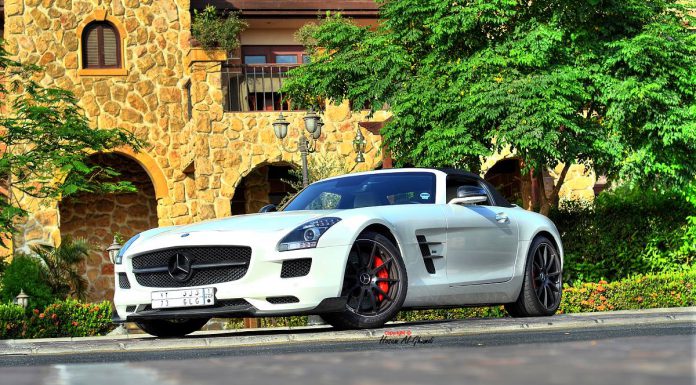 Team Galag the famous Gumball 3000 participants have given their Mercedes-Benz GLG63 SLS AMG Roadster a new look, thanks to ByDesign Motorsports. They did not reveal the details of the updates given to ut but the obvious is seen from the black and white theme applied on the exterior and interior, the factory exhaust has also been replaced in favor of an Akrapovic exhaust. Photography work was done by Hosam Al-Ghamdi.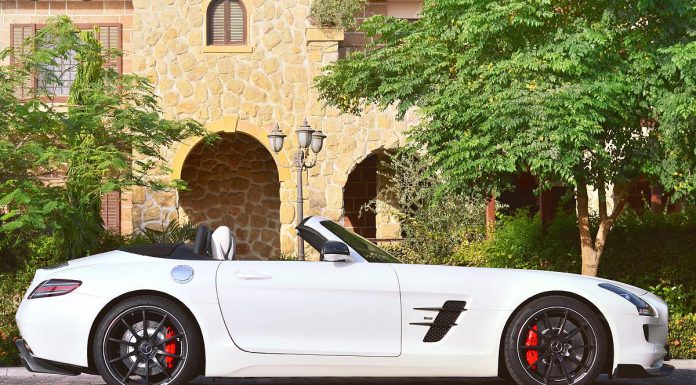 The team was very active in the previous edition of the Gumball 3000 Rally having brought out quite a number of custom cars. Most notably was the Batman Tumbler which was a favorite among many on the streets of Copenhagen all the way to Monte Carlo.
The Mercedes-Benz SLS AMG roadster is powered by the same 6.2 liter V8 in the coupe, delivering 563hp but with a soft top and conventional doors. It was unveiled at the 2011 Frankfurt Motor Show.