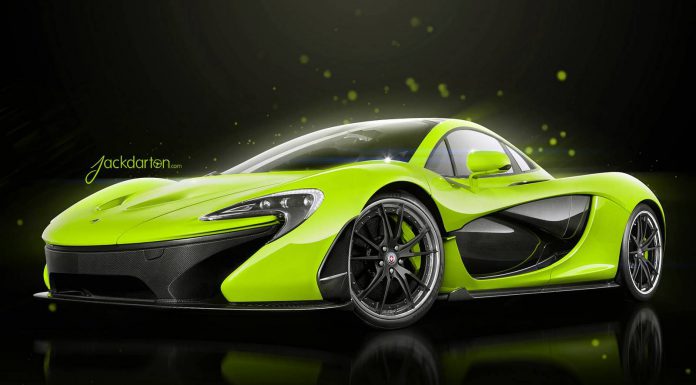 The McLaren P1 is not yet out in the market and this gives virtual tuners quite an opportunity to exploit the various aftermarket products that will be fitted into it. This one is from jackdarton.com who has rendered the McLaren P1 on a set of HRE Wheels. Recently we saw a render of a McLaren P1 F1 too and it was quite impressive.
Jack has rendered two McLaren P1s; the venom green one above is fitted with HRE Wheels type S104 while the white one below is fitted with the type S101 design wheels. The McLaren P1 will only see a production of 375 cars hopefully one owner will get to use these fitments and fulfill the render. Which one of these two looks better?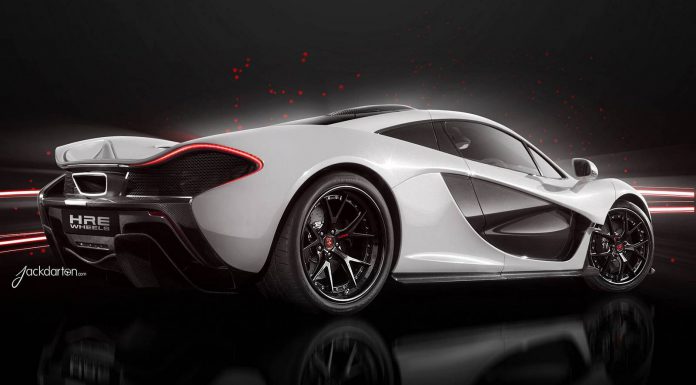 This supercar is powered by a mid-mounted 3.8-litre twin-turbo V8 petrol engine fitted with two turbochargers and an electric motor. Together, this produces 903hp and a maximum torque figure of 900Nm. The petrol engine alone produces 727hp at 7,500rpm, and 720Nm of torque from 4,000rpm with the electric motor supplementing 176bhp and 260Nm of torque. The power is channeled through the dual-clutch seven-speed gearbox to drive the rear wheels.