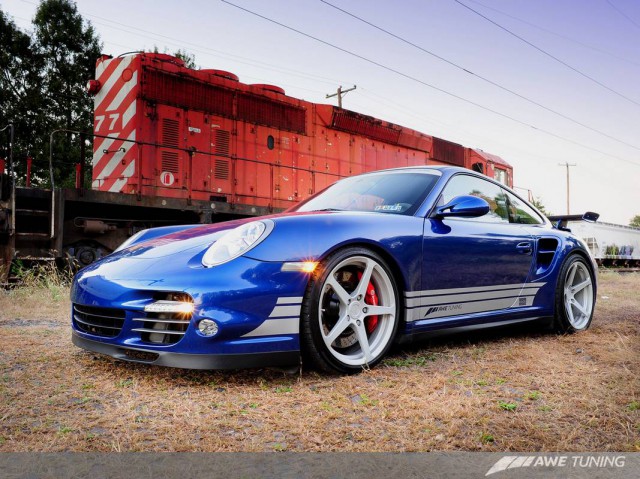 In standard specification, the Porsche 997.2 911 Turbo is an extremely fast German supercar. So fast in fact that despite producing less than 500hp, it can out-sprint many of its significantly more powerful rivals. However, what happens when having such a car just isn't fast enough? Well, if that's the case, then AWE Tuning has the solution for you.
AWE Tuning has recently released their 750R performance package to the Porsche 997.2 911 Turbo which as the name suggests, lifts horsepower to the 750hp region. The additional power has been achieved thanks to the AWE Tuning 750R Power Package and a AWE Tuning RSR Style Performace Exhaust.
Moving away from engine modifications, the Porsche 997.2 911 Turbo by AWE Tuning also features Bilstein Damptronic coilover suspension, Brembo 380mm GT brakes both front and rear as well as a Vorsteiner carbon fiber rear wing.