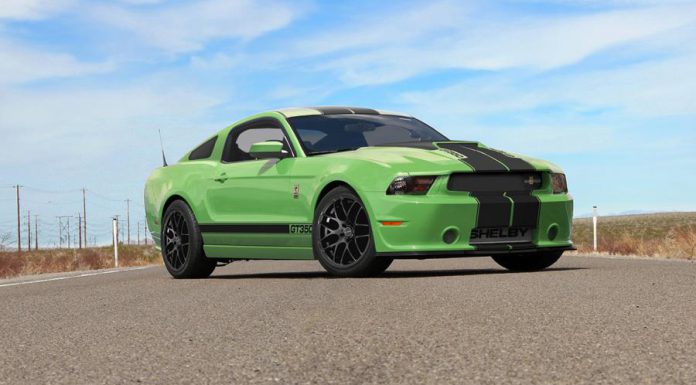 Shelby has just announced that the Shelby Mustang GT350 will be killed off by the end of this year almost exactly 50 years after the GT350 moniker was first created back in 1965. Shelby will continue to accept orders for the 2013 Shelby Mustang GT350 until the end of December before putting a knife to this long-serving member of the Shelby family.
Back in 1965, the Shelby Mustang GT350 featured a 289-cubic inch V8 engine delivering a mighty 306hp. The 1965 Shelby Mustang GT350 then featured heavy-duty rear axles, large rear drum brakes as well as Kelsey-Hayes front disc brakes. The potent powertrain was then mated to a T-10 four-speed manual transmission helping to power the car all the way to around the 130mph mark.
However, just four years later in 1969, the final original Shelby Mustang GT350 was created putting an end to the infamous GT350 name. However, in 2011 the GT350 name was reintroduced and ultimately offered both as a coupe and convertible.
The most recent car, the 2013 Shelby Mustang GT350, features a 5.0-liter V8 engine available as either a natural aspirated engine or supercharged version with the supercharged model delivering anywhere from 525hp to 624hp depending on specification.
However, fear not, as the GT350 could be featured in the next-generation Ford Mustang line-up albeit as a factory model rather than a Shelby model!