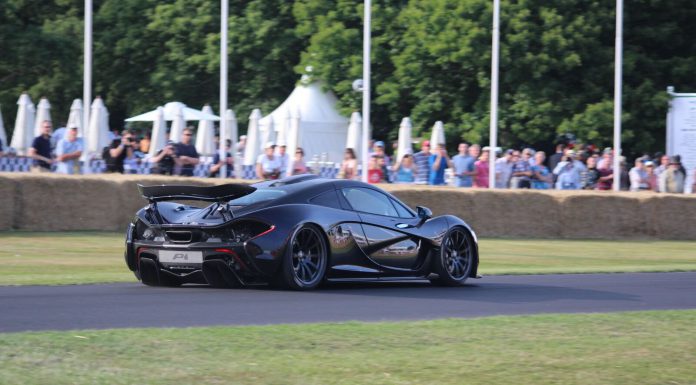 McLaren just released a video of Jenson Button racing the McLaren P1 up the Goodwood Hill during this years Goodwood Festival of Speed! At Goodwood McLaren celebrated the dynamic debut of the P1, its latest and highly anticipated 'hypercar' due for the first customer deliveries in Autumn this year!
Jenson Button races for the McLaren F1 team since 2010 and recently announced that he intends to stay with the British team until he retires. In his years racing for McLaren Jenson won 8 F1 Grand Prixs and got another 17 podium places. Enough reason to invite him to take the wheel of the P1 and impress the crowds at Goodwood!
The particular McLaren P1 Jenson Button drove at Goodwood comes in a new colour called Amethyst Black, a deep purple black! With 80% of the P1's ordered with MSO (McLaren Special Operations) parts on it, it is for sure that nearly no P1 will be the same. At the moment already over 250 of the P1's 375 production run has been sold and with the official introduction in China still pending its just a matter of time until all P1's have been sold.
McLaren P1 at Goodwood 2013 Photo Gallery
Read more about the McLaren P1 and check out other McLaren News!