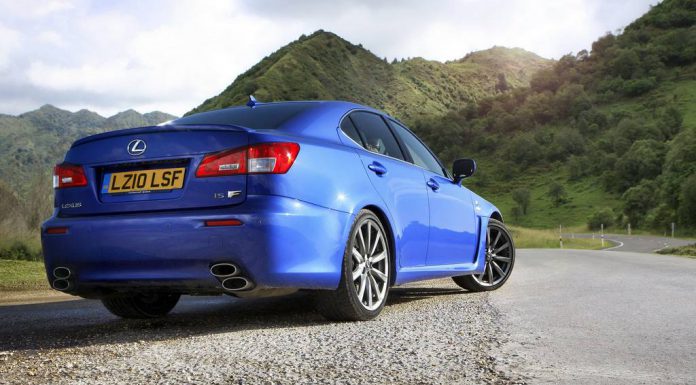 Just a couple months after it was reported that Lexus was dropping the IS-F range altogether and not looking to relaunch it with the facelifted Lexus IS-series, new reports have emerged suggesting Lexus has done a backflip on its previous decision and is considering creating a next-gen Lexus IS-F.
However, the 2013 IS' chief engineer Junichiro Furuyama recently revealed to The Motor Report that the car will likely ditch the V8 engine of the original. He said, "That V8 is a little difficult to meet Euro 6.
"The engine has a high performance focus, so the combustion condition is more severe than normal engines. It's a little more difficult than making the V6 engines comply with Euro 6."
"To produce more power and torque it runs leaner. That is the problem. We probably need a new engine for the F model."
When discussing whether the new Lexus IS-F could go down the forced-induction route, Furuyama said, "For power and torque the turbocharger has a big advantage, but there is some turbo lag. Natural aspiration is one of our strong points… and is a more pure experience." BMW was put in a similar position when creating its new 2014 BMW M3 sedan and 2014 BMW M4 coupe and eventually went down the turbocharged path.
[Via The Motor Report]