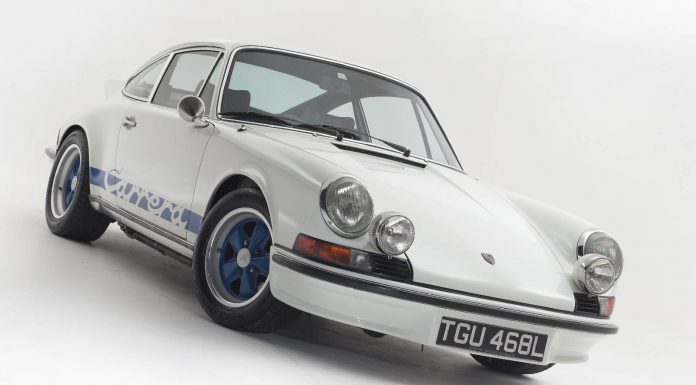 A rare Porsche 911 Carrera 2.7 RS is being offered for sale by UK-based Porsche specialist Autofarm. This car comes with matching numbers, meaning that it has retained all its original parts, servicing has been done frequently and it has 135,000 miles on it. The car is just one of the 94 made for the UK market with RHD.
Among the people who have owned it is Cypriot rally and rallycross driver 'Dimi' Mavropoulos. The car has had no accident again proving the matching numbers statement. According to Autofarm founder Josh Sandler;
The 2.7 Carrera RS is revered by many as one of the finest 911s ever. Improved suspension, a larger engine and sporting the iconic 'duck tail' spoiler ensured it was hugely successful on the track, yet is still highly rewarding to drive on the road. This blend of performance and usability has been a Porsche trademark ever since.

Performance cars, especially ones that are now 40 years old, get damaged, repaired and have key parts swapped around. Whilst it has covered 135,000 miles, this particular car is truly original, having never been modified or suffered any significant accident damage.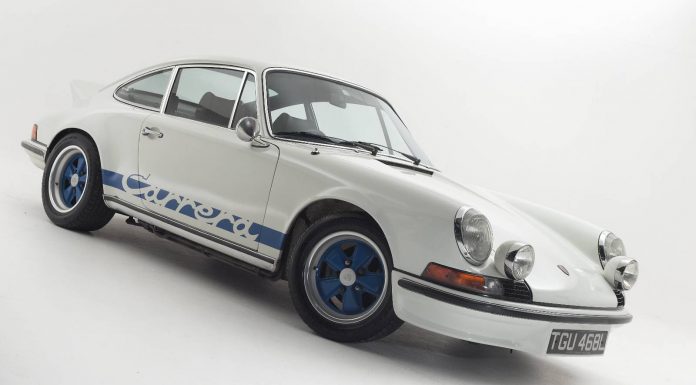 This is the 40th anniversary of the RS models since their conception in 1973; the Carrera 2.7 RS came with a 2.7 liter engine with 210hp. It had a stiffer suspension and much more race oriented not to mention the rear wing and fenders.