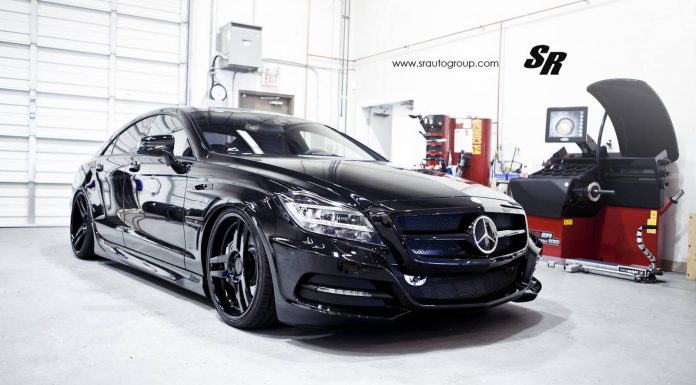 SR Auto Group recently completed work turning a standard Mercedes-Benz CLS63 AMG into a true sinister looking beast thanks to the fitment of a selection of Lorinser components and PUR wheels.
The following black Mercedes-Benz CLS63 AMG has been fitted with the full Lorinser aerodynamics package which incorporates a new Lorinser front bumper, front fenders, side skirts, rear lip, roof spoiler and trunk spoiler. On the performance side of things, this Mercedes-Benz CLS63 AMG features a Lorinser exhaust system.
From a visual standpoint, the Mercedes-Benz CLS63 AMG then features a unique set of forged three piece PUR 5IVE Depth wheels featuring an interesting three spoke design. These wheels feature a black face and black lip and measure 20×8.5 at the front and 20×11 at the rear.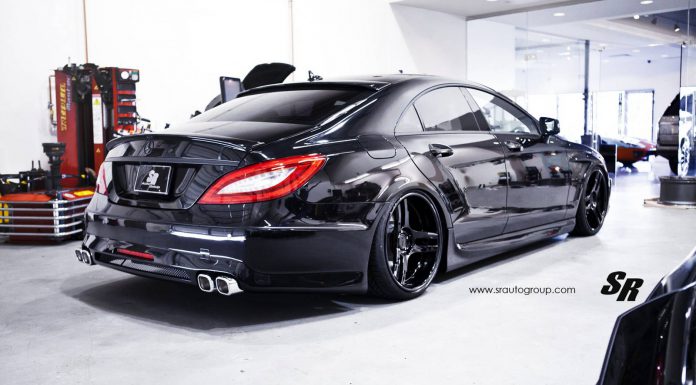 The Mercedes-Benz CLS63 AMG has then been topped off with a basics lowering system.