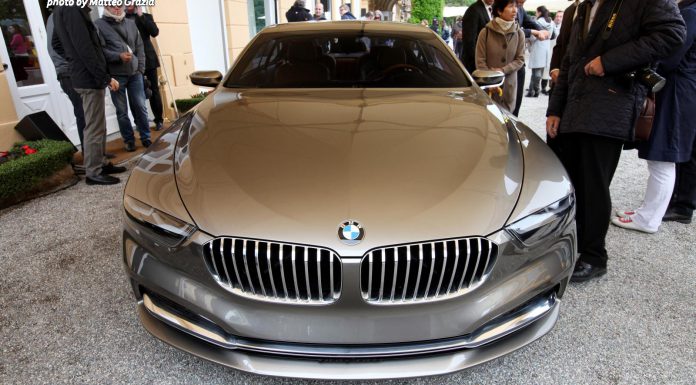 The 2013 Villa d'Este was the 14th consecutive event held under responsibility of the BMW Group. The weather could have been better with frequent showers and cold temperatures on Saturday. But despite this little hickup the event was an enormous success.
BMW used this opportunity to present their BMW Pininfarina Gran Lusso Coupé, a one-off car built under the collaboration of design studio and coachbuilder Pininfarina and BMW. The BMW Pininfarina Gran Lusso Coupé features traditional BMW styling cues – a long wheelbase, stretched bonnet and set-back greenhouse. It also has the same cutting edge technology you'd expect to find in a production BMW Coupé.
The car is powered by a V12 engine, it features both BMW and Pininfarina cuing as seen on the set of LED's which have been incorporated to showcase the technology. The 21-inch wheels are bespoke designed for this concept. On the outside the BMW Pininfarina Gran Lusso Coupé features an exclusive color. The inside benefits from exclusive leathers and woods including kauri wood.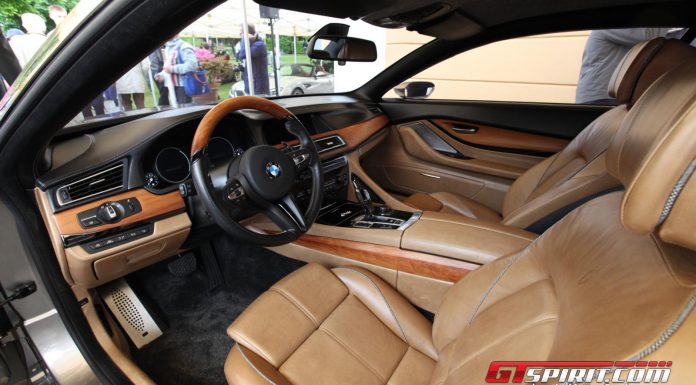 You can also see our highlights of the Concorso d'Eleganza Villa d'Este 2013 and also check out the winner of the "Best of Show" at the Villa d'Este 2013 which was won by Ralph Lauren with his 1938 Bugatti 57SC Atlantic.