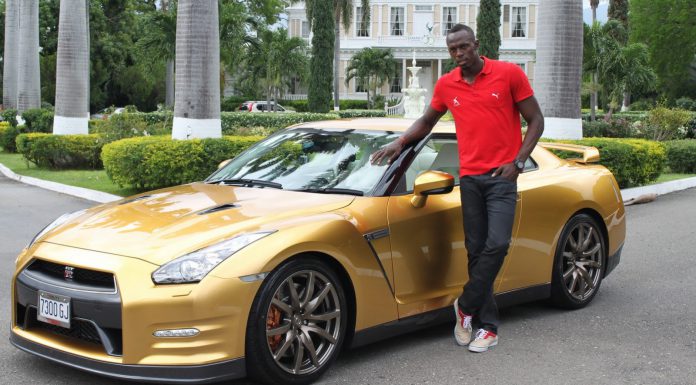 Back in December last year, you may remember Nissan auctioning off a one-off gold-colored 2013 Nissan GT-R for the benefit of the Usain Bolt Foundation to assist Jamaican children.
Well as it turns out, that particular Nissan GT-R wasn't a one-off after all as Usain Bolt himself was recently handed the keys to his very own gold 2014 Nissan GT-R supercar.
The delivery of the car was conducted by the vice president of Nissan Latin America and the Caribbean Jose Roman and was given to Usain Bolt asa thanks to his role as an official ambassador for the Japanese company.
Apart from the obvious gold paint scheme which makes Bolt's Nissan GT-R unique, the car also features a selection of optimised components to suit the driving style of the world's fastest man which were calculated when he visited Nissan's headquarters back in October 2012.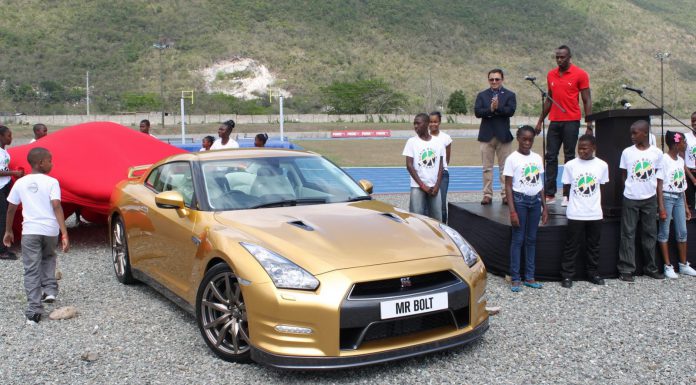 Topping off these changes are a unique BOSE audio system and 10-spoke RAYS forged wheels as well as a two-tone black and white leather interior.
Here's hoping Bolt doesn't crash the car like two previous BMW M3's he's owned!