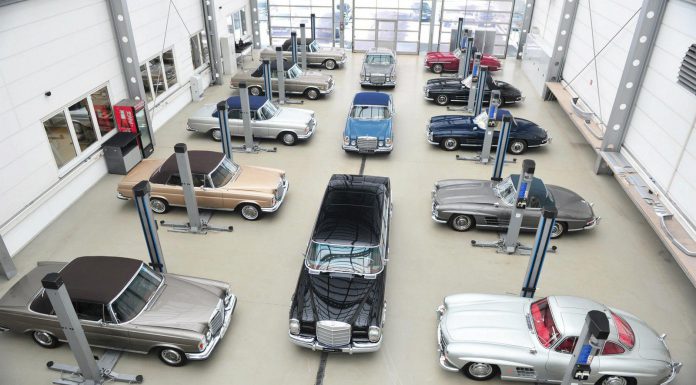 We all love warranties in everything we purchase since it's an assurance of a certain set of conditions, services and goods depending on what is warranted. Warranties on cars are very essential and that's why Brabus has decided to introduce warranties on all its classic cars restored and sold by the Brabus Classic Division.
It's called the Brabus Classic Warranty with a duration of two years and with unlimited miles vouches. In fact, Brabus showed two classic cars at the Techno Classica Essen 2013 with this exemplary warranty. The classic Mercedes-Benz cars from this this division will therefore be treated similarly to warranties as is with new Mercedes-Benz from the tuner.
Their restoration is not new on here as we have even showed you their entire factory! Brabus Classic uses original parts as much as possible and offers bespoke restorations, maintenance and care of young and old-timers based on a Mercedes-Benz or Brabus. All craftsmanship is in-house. Leather upholstery work, paint jobs and special requests of all kinds can be fulfilled by this special section of the Brabus organization.
These classic restorations undergo a complete overhaul; the body is completely stripped of paint, reconditioned and protected with catalytic dip primer. As an owner of these Brabus Classic restorations, one gets to enjoy various services as oil changes and professional inspections to complete reconditioning and maintenance.