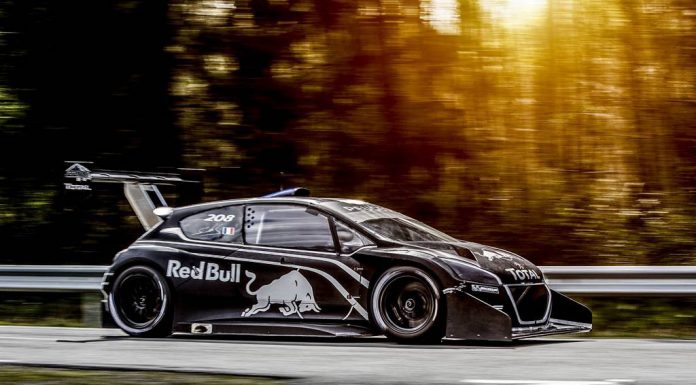 After officially taken the wraps off the 2013 Peugeot 208 T16 Pikes Peak racer recently, Peugeot has finally released the performance specifications for the 'Unlimited' class hillclimber as well as releasing the following mega-gallery!
Powering the Peugeot 208 T16 Pikes Peak is a mid-mounted bi-turbo V6 engine from the Peugeot 908 racer powering all four wheels. This potent powerplant delivers an insane 875hp and only has to shift 875kg of weight, meaning the Peugeot 208 T16 Pikes Peak has exactly one horsepower per kilogram. As a result, the car's driver, nine-time WRC champion Sebastien Loeb will be fighting for a new record sprint up the infamous hillclimb.
Thanks to the massive power and tiny weight, Peugeot claims the 208 T16 Pikes Peak can hit 100km/h in just 1.8 seconds, 200km/h in 4.8 seconds and it's top speed of 240km/h in just 7 seconds.
The car has been specifically designed to ensure that it losses as little power as possible as the car's soar through the 'race to the clouds', where typical engines can loss up to 30 per cent of their power by the summit!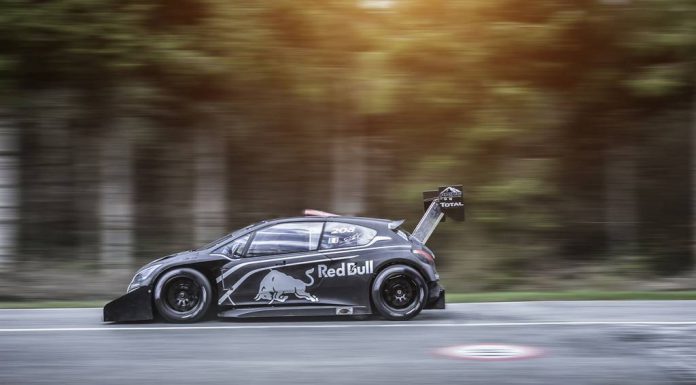 The 2013 Pikes Peak International Hillclimb is set to commence on June 30!