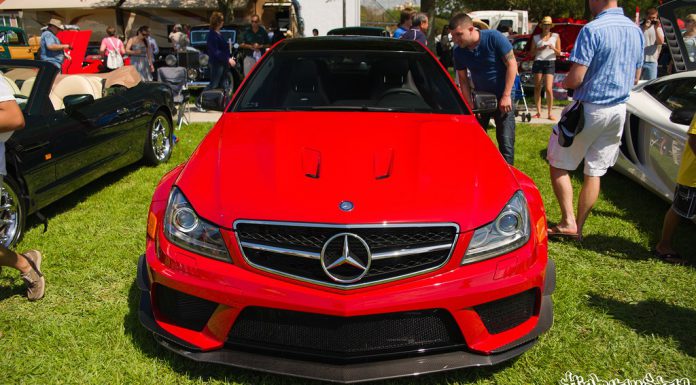 We showed you a gallery of the Festivals of Speed St. Petersburg recently, the second edition of the Festivals of speed following the Amelia Island edition. This is a second set of photos from Patrick NG Photography of Highland Star Garage. We noticed earlier that some readers are confusing St. Petersburg to be that of Canada but this is actually St. Petersburg Florida and this event took place on April 5.
The cars were plenty in numbers starting with European exotics like the McLaren 12C, Mercedes-Benz C63 AMG, Lamborghini Gallardo, Ferrari 458 Italia and a great collection of Porsche. Anibal automotive from Canada were showing their Blue Porsche Cayman Rush and a T-Rex Aero 3S.
Festivals of Speed are Florida's premier automotive and luxury lifestyle events that showcase the best in automotive among other luxury detailing associated with luxury and sports cars. Spearheaded by Joe Sabatini, the event takes place throughout the year in five places starting with the Amelia Island in March, the current St. Petersburg, Mission Inn Resort Club in Lake County in May, Miami in October and finally Orlando in December.