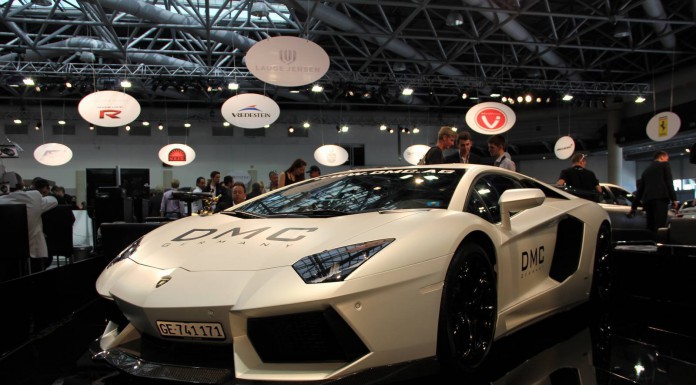 German car tuner DMC is another showcasing its works here at Top Marques Monaco 2013 which enters its second day today. They are showing a white Lamborghini Aventador LP900 Molto Veloce which is a full upgrade package for the Aventador LP700-4, this one is set on black finished wheels without the customary white lip.
The body kit includes a carbon fiber front diffuser, carbon fiber lip and splitter. The carbon fiber side flap and the carbon fiber side skirt diffusers complement the exterior looks. All items can be installed without visibly damaging the Aventador since they either exchange for the OEM parts, or conveniently add-on, which guarantees that the car can be brought back to its original state of art, at any time.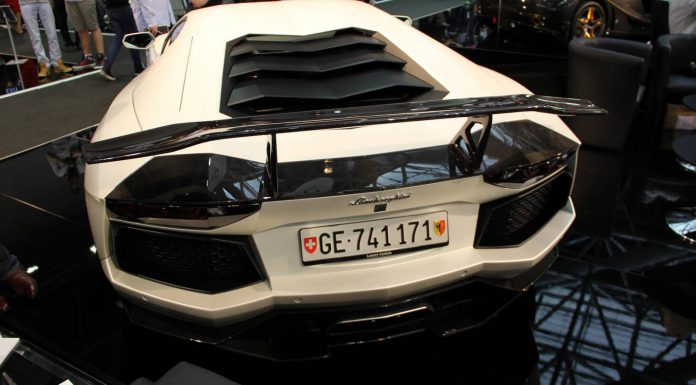 The body components retail at 25,000 euros. The brand new interior costs 10,000 euros while the exhaust is available at a more reasonable 5,500 euros. Be sure also to check more live updates from our Facebook Team!