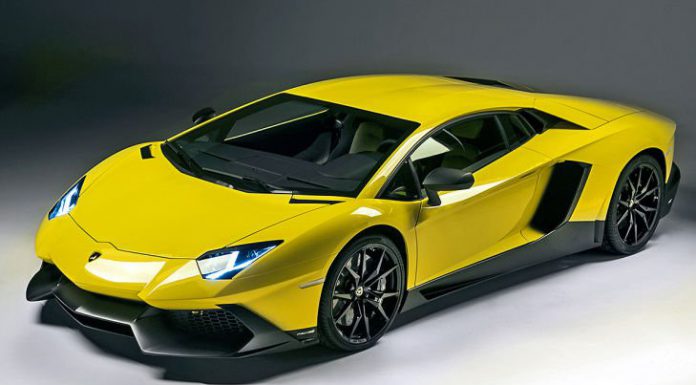 In celebration of the 50th anniversary of Lamborghini the company from Sant'Agata Bolognese will introduce a limit edition Lamborghini Aventador LP720-4 50th Anniversario. As the name gives away the 50th anniversary model is a special edition model of the popular Lamborghini Aventador with 720hp. The 50th Anniversary Aventador is limited to only 100 pieces worldwide and can be recognized by the special 50th anniversary logo throughout the car and a special more aerodynamic appearance.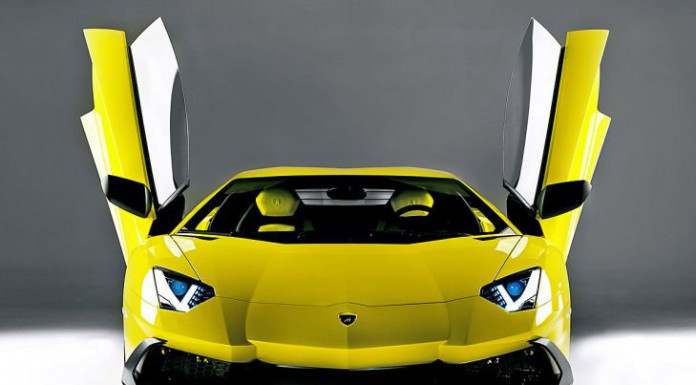 Thanks to various engine optimizations the Aventador has a top output of 720 horsepower which result in a sprint from 0-100 km/h in 2.9 seconds and a top speed of 350 km/h. A redesigned front and rear with side flaps improves the aerodynamics of the Aventador further, the new rear also improves the heat flow from the engine.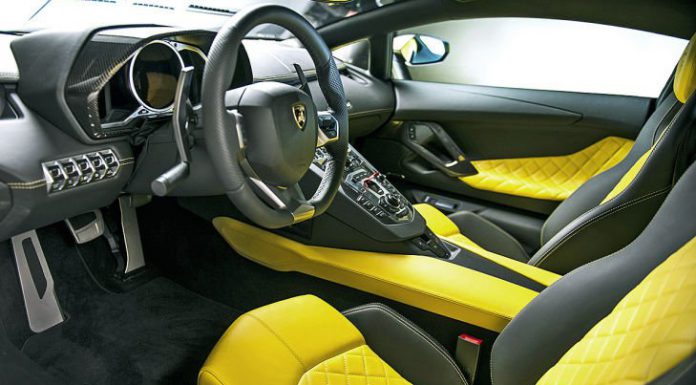 The special 50th Anniversary Aventador launched in Shanghai comes in Giallo Maggio, May Yellow, and has a strong glitter effect in the paint. The name of the paint is a reference to the month Lamborghini was founded: May 1963 and yellow was chosen because most Lamborghini's in the 50 year history of the Italian company left the factory in yellow, more than any other colour.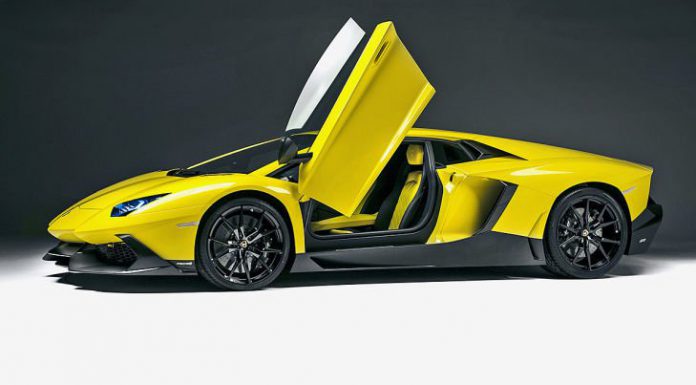 Prices have not been announced yet but count on the Aventador base price with a significant premium for the exclusive 50th Anniversario edition.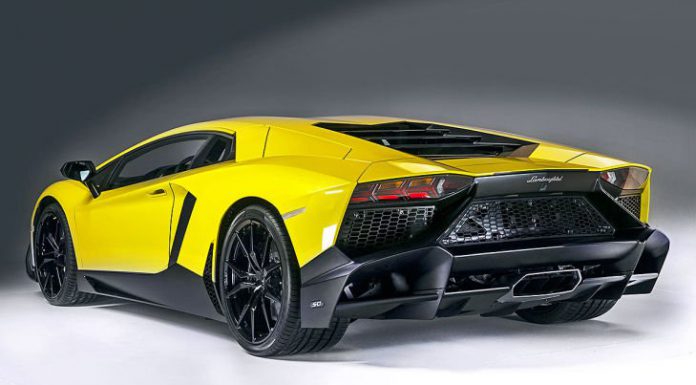 With the Lamborghini Aventador LP720-4 50th Anniversario and the Bugatti Veyron Grand Sport Vitesse World Record Edition fireworks is expected for the Shanghai Motor Show 2013 that kicks off in a few days! Stay tuned for the latest news from Shanghai at GTspirit.