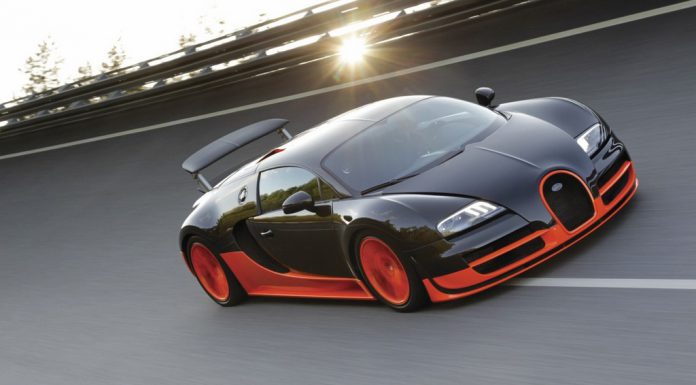 Following our report earlier today the Bugatti Veyron Super Sport has been reinstated as the world's fastest production car days after it was stripped off the title. The confident German supercar manufacturer did not worry about the actions by Guinness as it explained that the speed limiter is set to prevent drivers from surpassing the 258mph mark. It limits the car about 9.8mph short of its actual top speed.
The SSC Ultimate Aero immediately assumed the throne as the fastest production car after Guinness World Record took it away from Bugatti, their official statement read:
It has come to the attention of Guinness World Records that there was an oversight in its adjudication of the 'Fastest production car' which was set in 2010 by the Bugatti Veyron 16.4 Super Sport. As the car's speed limiter was deactivated, this modification was against the official guidelines. Consequently, the vehicle's record set at 431.072 km/h is no longer valid. As we are now reviewing this category with expert external consultants there is no current record holder.
But the time on the throne for the American based sports car was short lived as this is the latest report from the Guinness World Record;
Following a thorough review conducted with a number of external experts, Guinness World Records is pleased to announce the confirmation of Bugatti's record of Fastest production car achieved by the Veyron 16.4 Super Sport. The focus of the review was with respect to what may constitute a modification to a car's standard specification. Having evaluated all the necessary information, Guinness World Records is now satisfied that a change to the speed limiter does not alter the fundamental design of the car or its engine.
Either way, Bugatti was not worried about either of those, you will be surprised they are not even aware of the new report, what they did is set a new world record with the Bugatti Veyron Grand Sport Vitesse as the world's fastest roadster at 408.84 km/h, not to mention they teased a new upcoming model which we suspected could be the 1600HP Super Veyron aimed at achieving a 288mph top speed. As of now, two world titles belong to Bugatti.