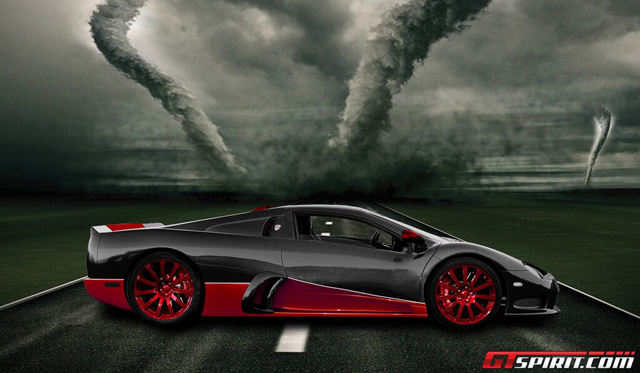 After the Guinness Book of World Records stripped the world's fastest production car title away from the Bugatti Veyron Super Sport, the record has officially been given back to previous record holder the SS Ultimate Aero.
The SSC Ultimate Aero officially claimed the accolade back in 2007 when it reached a top speed of 256mph, which put it just ahead of the original Bugatti Veyron. After holding the title for three years, the Bugatti Veyron Super Sport regained it after hitting 267mph at Ehra-Lessien in Germany.
However, Guinness recently discovered that the speed limiter had been deactivated for the record-setting car, meaning it was in breach of world record protocol.
When discussing getting the title back, SSC Founder Jerod Shelby said,
"This wasn't how we planned to reclaim the record. But it will do until the Tuatara takes a run at several records that exist out there. Although, it was still a nice surprise.

"After we held the record for 3 years, I was happy to hand over the crown to Bugatti back in 2010. I think it's good for the supercar industry to have competition. It keeps the enthusiast hungry. We've also always felt that it would be better to break someone else's record next time, instead of just re-breaking our own record.

"The "top speed" record came with a stigma… Enthusiasts felt that the whole engineering focus must have been directed at achieving that one top speed feat. We found it difficult to get people to see around our top speed record and recognize all the other engineering feats produced by the SSC team, such as ride quality, passenger comfort, record braking handling, braking, and driver predictability. SSC has its sights set on the one-lap record at Nurburgring to showcase the engineering prowess of the SSC Tuatara," he concluded.