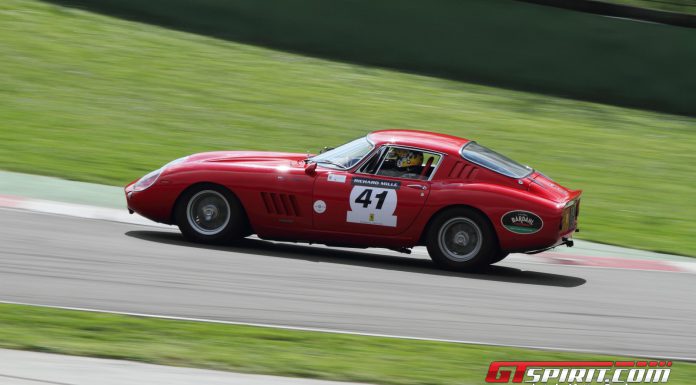 There are few places on earth that give the ancient feeling that the various Italian towns and comunes do. It goes without saying that any car event held in these places is always engulfed by the history arising from ancient structures. We now take you to the town of Imola, a commune found in the Province of Bologna the birth place of Maserati, thanks to our friend Matteo of Italiansupercar.net who once again shares a beautiful event from this location.
The event is the Imola Classics 2013 which as the name suggests, is a showcase event of the world's best racing cars of the 1960s and the 1970s. It seems like a short period to gather cars from but this was the era that helped build and extend the racing we have today. The event is organized by Peter Auto who are the same organizers for the race Tour Auto in France and it brings cars from the Classic Endurance, Endurance Sixties, Trofeo Nastro Rosso and challenge historical formula.
The championship takes places in different countries namely France, Germany, Belgium, Spain and finally Italy where this year's event kicked off. It saw an attendance of about 140 race cars ranging from the Porsche 910, Ferrari 512, BMW M1, Ferrari 275 GTB, Ford GT40, AC Cobra, Jaguar E-Type and many others not to mention small formula cars like Cooper, Lola, Lotus, Stanguellini and Brabham all which brought us stars like Emerson Fittipaldi, Jo Siffert, Niki Lauda and Clay Regazzon.
The qualifying race was held on Saturday while the race day followed on Sunday, it was done in two rounds and there was a special challenge for Italian supercars namely the Ferrari, Maserati and Alfa Romeo.