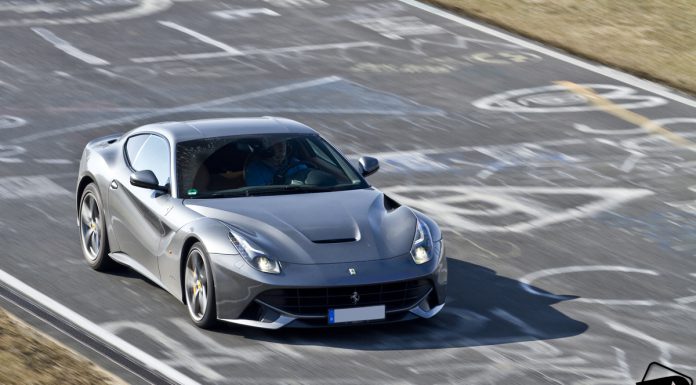 Despite the current financial challenges confronting the Nordschleife-Nurburgring racing complex, the race track still remains as one of the world's most revered and well-respected racing facilities.
As a result of this, the famous German racetrack has soared in popularity among supercar manufacturers and supercar owners themselves as the famous northern loop provides the ultimate test of a performance car's true capabilities.
And with all that said, that brings us to today's Photo Of The Day. Captured by Jordy de Droog, the image captures a beautiful Ferrari F12 Berlinetta in full flight at the famous racetrack.
What makes this image all the more unique is the fact that the graffiti covering the surface of the Nordschleife makes it appear as though the whole photography could simply be a work of art painted onto a wall. However, it isn't, and is instead very real and was consequently a no-brainer when choosing it for Photo Of The Day!
Be sure to check out Jordy's Facebook page and official website!