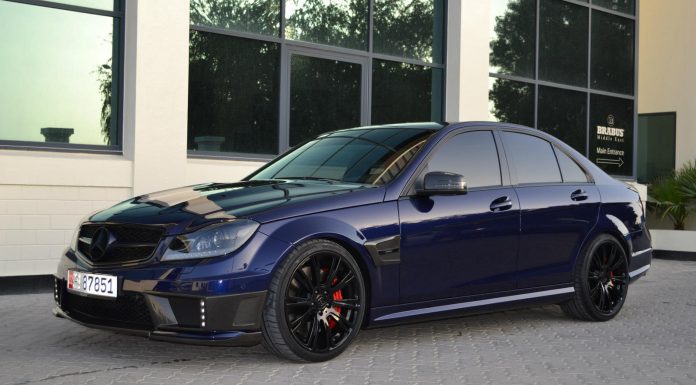 A Brabus dealer in the United Arab Emirates has recently finished on a build based on the Mercedes-Benz C63 AMG. It sports a B63 S engine conversion package, the only feature we presume missing is a Brabus logo at the front grille.
The car is finished in a strong designo mystic blue coating and wheels in black to complement its theme. The quad exhaust tips are fitted perfectly on the rear diffuser to show a strong finishing on the rear, two on each side.
The B63 engine conversion produces 530 hp and 479 lb-ft of torque, up from 457 and 442, respectively. It also includes free-flow high performance metal catalysts, sport air filters and new custom mapped ECU which has been reprogrammed. It certainly also includes the Brabus coil over suspension system which is height adjustable and assisted by the Brabus high performance brake system. With this package, it's able to hit 100 km/h in just 4.1 seconds with a top speed of 197mph.