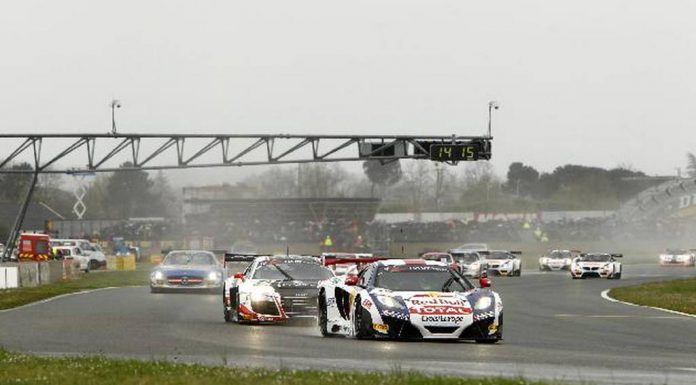 McLaren Automotive couldn't have kicked off the 2013 racing season in better style with nine-time WRC champion Sebastien Loeb coming home to win in his 2013 McLaren 12C GT3 at the season-opener in France.
This victory marked the debut of Sebastien Loeb in the FIA GT series, as well as the maiden European victory for the 2013 specification McLaren 12C GT3 in its very first race.
Partnering with team-mate and McLaren GT factory driver Alvaro Parente, Loeb and the McLaren team started from the front-row in the season opening race and went onto claim a well-deserved victory.
While discussing the success of the weekend, Sebastien Loeb said "This was a really good event for us, and I am really pleased that we came away with the win on Saturday. We made a few small mistakes over the weekend, which affected the final result in the second race but, overall, I am happy with the performance of the team, and with how I drove.
"Over the course of the weekend the 12C GT3 felt great, especially in the dry conditions. There are some areas of set up where I feel we can find some more pace, and we need to work on optimising the balance in the wet, but I really enjoyed the event, and we showed good pace."