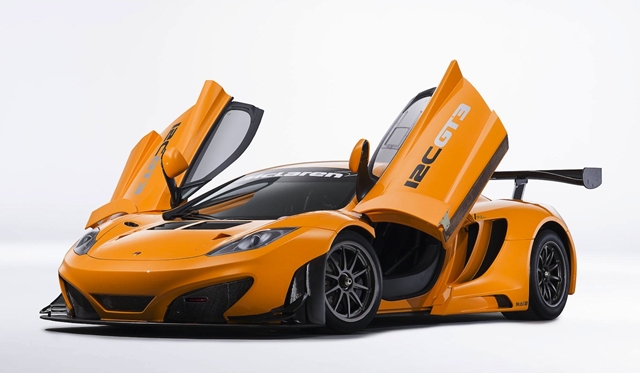 McLaren has updated their 2012 12C GT3 race model to improve drivability, reliability and efficiency while simultaneously simplifying the machine's mechanicals.
A refreshed ECU, new aerodynamic package, an electrical system and revised suspension dampers are all part of the kit. Buyers can look forward to improved cooling thanks to a new hood and extensive duct work.
The new 12C GT3 should compete at higher temperatures for longer periods of time, and the new aero work will reduce tire wear over the course of a race.
The car will be available for £325,000 for GT teams and private collectors all over the world.