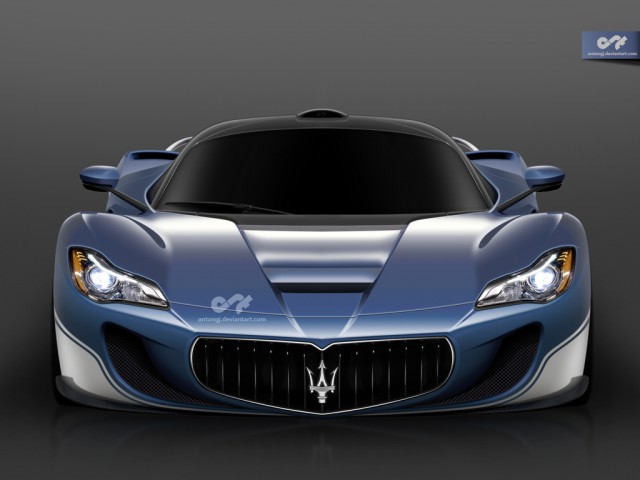 Maserati might have ruled out one-off projects but that does not mean they don't have room for special edition cars like the MC-12, in fact, a recent report shows that a Maserati based LaFerrari will be due in 2015. In that regard, virtual tuner and designer Anton Gjorsev of Deviant Art has rendered the Maserati LaMaserati, a car that should be similar to the LaFerrari considering the relationship between the two manufacturers.
The render shows a similar hood to that of the LaFerrari arguing that it should also sport similar panels as its counterpart. The car could feature a detuned version of the 789hp 6.3-liter V12 engine fitted to the LaFerrari or Maserati could instead opt for a quad-turbocharged variant of the Maserati Quattroporte's 3.8-liter V8.
In the report, just 50 examples of the 'LaMaserati' are expected to be produced each featuring a price tag over €1 million.